Regrets, Online Boycotts and Sperm Count Zero
(Bloomberg Opinion) -- The weekend is here! Pour yourself a mug of Peet's Major Dickason's coffee, grab a seat on the couch, and get ready for our longer-form weekend reads:
And be sure to check out our Masters in Business interview this weekend with Al Guido, president of the San Francisco 49ers and CEO of Elevate Sports Ventures.
Trump's Trade War Could Affect 11 Million U.S. Jobs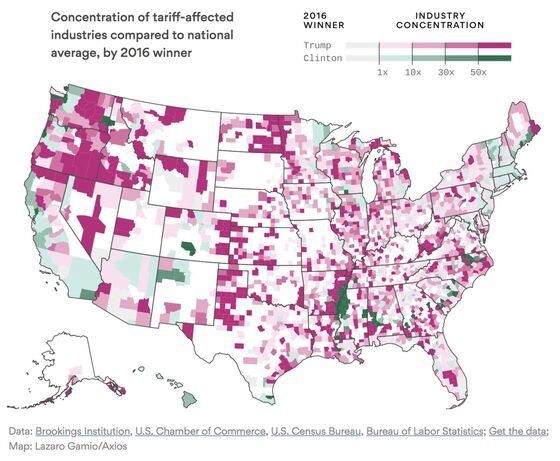 This column does not necessarily reflect the opinion of the editorial board or Bloomberg LP and its owners.
Barry Ritholtz is a Bloomberg Opinion columnist. He founded Ritholtz Wealth Management and was chief executive and director of equity research at FusionIQ, a quantitative research firm. He is the author of "Bailout Nation."