Verizon Digital Chief Tim Armstrong Is Discussing His Exit
(Bloomberg) -- Tim Armstrong is in talks to leave Verizon Communications Inc. as soon as next month, a move that would end his tenure as chief of the company's media and advertising group, according to a person familiar with the matter.
Armstrong, 47, whose contract with Verizon is up early next year, joined the telecom giant in 2015 when it bought AOL Inc., where he was chief executive officer. The company later bought Yahoo and set out to transform its online operations into a digital-advertising behemoth that could compete with Google and Facebook Inc. But Verizon hasn't made much of a dent in those two Silicon Valley giants, and the strategy has shifted recently.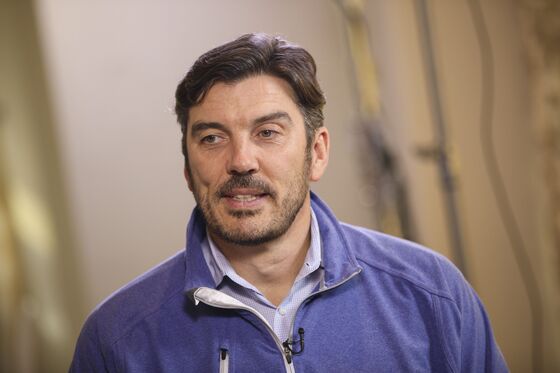 Verizon had planned to spin off Oath, the unit that includes AOL and Yahoo, into a separate company and had even drawn interest from private equity buyers, said the person, who asked not to be identified because the deliberations are private. Armstrong had spent the past six months hiring an executive team with that plan in mind.
But this summer, Verizon CEO Lowell McAdam stepped down sooner than expected and executives decided instead to more closely integrate Oath with its parent company. Verizon's new CEO, Hans Vestberg, who previously ran Ericsson AB, took over last month.
Armstrong also wanted a larger role than operating a division within Verizon, the person said. Before running AOL, he'd been at Google for nine years, credited with helping build it into the ad giant it is today. He doesn't have any immediate plans after Verizon, the person said.
Verizon and Armstrong declined to comment. The discussions were previously reported by the Wall Street Journal.
On Friday, Verizon Chief Financial Officer Matt Ellis said the company was still busy integrating Oath's ad technology across the broader business.
"We continue to be very committed to Oath," Ellis said at an investor conference. "There's a significant opportunity for us there."