Redstones, Moonves Inch Toward Finale of Long-Running Drama
(Bloomberg) -- The most-watched corporate drama in Hollywood is inching toward a finale.
CBS Corp.'s board is negotiating an exit package for Chairman and Chief Executive Officer Leslie Moonves, an industry titan accused of sexual harassment, people familiar with the matter said. The board is also in separate talks to end a legal fight with controlling shareholder National Amusements Inc. on terms that would end any uncertainty over who calls the shots at CBS, said the people, who asked not to be identified discussing private deliberations.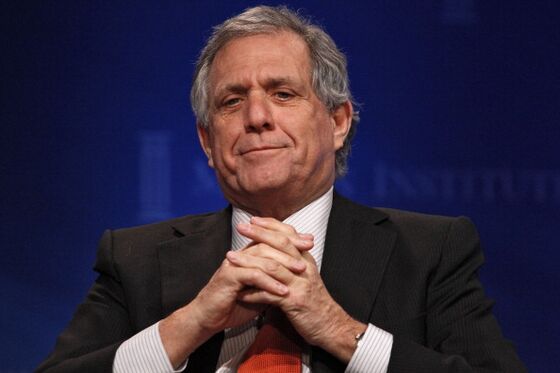 CBS, owner of the highest-rated broadcast network and the Showtime cable channels, would end efforts to dilute the Redstone family's 80 percent voting stake, which is held through National Amusements. The accord would also result in the dismissal of board members who staged an attempted coup.
In exchange, National Amusements would agree to honor the independence of a new board and vow it won't mount a new effort to merge CBS with Viacom Inc., another family holding, for at least 18 months.
So far, none of the parties have agreed to the terms, said the people, who expressed doubt that the matters will be resolved soon. Yet progress has been made in recent weeks, they said.
Investors have long respected Moonves. The 68-year-old is widely regarded as one of the most capable programming executives in television, and is one of the highest-paid as well. Yet his position has weakened since he was accused of sexual harassment by at least half a dozen women.
The package for Moonves could be valued at as much as $100 million, though CBS could claw back some stock awards, CNBC reported Thursday. "A man accused of rigorously reported allegations of harassment should not be rewarded with a golden parachute," said Time's Up, the group that sprung from last year's outpouring of workplace harassment claims.
CBS stock Thursday climbed as much as 5.1 percent on news of the two potential settlements, a sign investors may now crave stability and a more certain future.
"The clear positive is that the current uncertainty is lifted and that there will be no immediate merger between Viacom and CBS,'' analyst Michael Nathanson wrote in a note Thursday.
The negotiations are proceeding on parallel tracks. Moonves is talking to the subcommittee of the board overseeing the harassment probe. Under terms being discussed, he would be succeeded by Chief Operating Officer Joseph Ianniello. The board would then begin a search for a full-time replacement, said the people.
Moonves has worked at CBS for more than two decades and has been CEO since the company was separated in 2006 from Viacom, the other media company controlled by the Redstone family. Moonves has resisted the Redstones' efforts to put the two back together.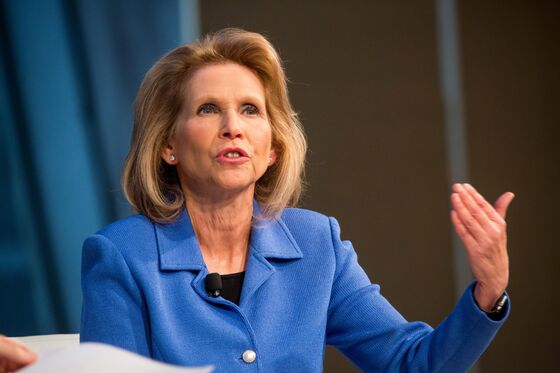 Sumner Redstone, the now-incapacitated patriarch of both companies, is famous for dismissing lieutenants, and his daughter Shari followed in his footsteps by orchestrating the ouster of Viacom CEO Philippe Dauman in 2016. Dauman received $95 million as part of his settlement, and Moonves stands to receive far more should he exit. His settlement package is one of the hurdles to any deal, the people said, and could be affected by the harassment investigation.
Moonves has repeatedly sought written assurances that he could operate CBS without too much interference from the Redstones. He and the board moved to dilute the Redstones' control when they feared the family would replace current directors to force a merger with Viacom.
National Amusements has denied it planned such a step, but may get what it wants anyway. Under the terms being discussed, the CBS board, which the Redstones view as too loyal to Moonves, would get a makeover.
The litigants are trying to settle the dispute before a trial that begins in October. While National Amusements has given assurances it will respect the CBS board's autonomy and not force a deal with Viacom, it has no plans to give up its controlling stake in the owner of the No. 1 U.S. TV network.