IMF's Lagarde to Meet With Argentina's Treaury Minister Tuesday
(Bloomberg) -- International Monetary Fund Director Christine Lagarde plans to meet Tuesday with Argentina's Treasury Minister to review details of a loan agreement to the country, according to a statement from IMF spokesperson Gerry Rice.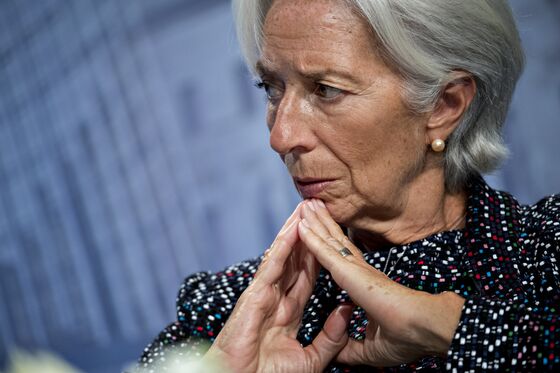 Argentina is seeking to expedite payments from the IMF as part of a record $50 billion credit line agreed upon in June. The peso has plunged this week due to a crisis of confidence and lack of detail about the government's plans to tackle the fiscal deficit, analysts say.
Rice said in his statement that Argentina has the IMF's full support.