Bond House Calls Time on Australian Debt Amid Political Fracas
(Bloomberg) -- The long-held allure of Australian government bonds may be tarnished as political upheaval grips the nation.
After a chaotic week of politics that saw Scott Morrison named Australia's latest prime minister, London-based fixed-income house TwentyFour Asset Management LLP reckons revolving-door politics are making the nation's debt looks less appealing. While Australia's central bank looks set to keep interest rates at a record low, local bond yields may no longer be sufficient in compensating investors, Gary Kirk, partner and portfolio manager at TwentyFour Asset Management wrote in a note.
"In the search for a suitable risk-off product, the Australian government bond market was an obvious candidate as it offered a degree of negative correlation to our credit positions, ample liquidity, and no immediate threat of tightening from the Reserve Bank of Australia," he said. "Investor caution, driven in part by geopolitical events, has driven Australian government bond yields to levels where this strategy looks less attractive."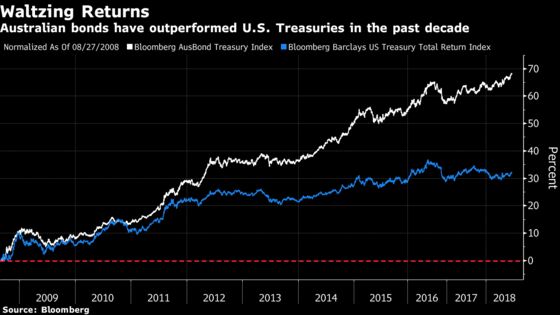 Australia's government bonds have been the darlings of investors seeking haven assets in recent years as tepid inflation encouraged the central bank to keep rates at a record low 1.5 percent and the country was perceived as relatively stable from an economic standpoint. The nation's debt has returned 69 percent in the past ten years, more than double the 32 percent posted by U.S. Treasuries over the same period, data compiled by Bloomberg shows. Australia's 10-year bond yield has fallen to 2.56 percent from 2.63 percent in January.
This tide appears to be turning. While Australia has gone 27 years without a recession, the swearing in of its sixth prime minister since 2007 is unnerving investors.
"A combination of the available yield, a flat curve and political uncertainty has made the position less appealing for now, but this may change once yields move higher and look attractive again," said Kirk.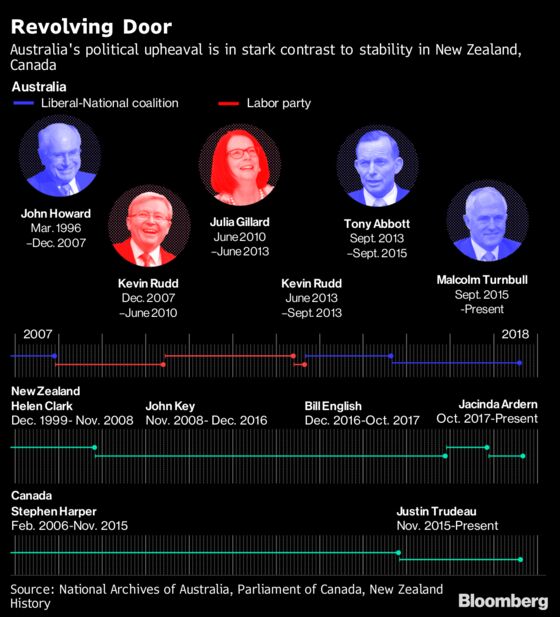 TwentyFour is a unit of Vontobel Asset Management, a Swiss wealth manager, according to its website.