Iran Lawmakers Remove Economy Minister in Blow to Rouhani
(Bloomberg) -- Iran's parliament impeached the economy minister, delivering yet another blow to President Hassan Rouhani as new U.S. sanctions undermine his signature foreign policy achievement and herald even tougher penalties to come.
Masoud Karbasian is the second cabinet minister to be dismissed by the parliament this month. Minister of Labor and Social Affairs Ali Rabei also lost a vote of confidence days after the first batch of U.S. sanctions promised after the Trump administration withdrew from the Iran nuclear deal in May came into effect.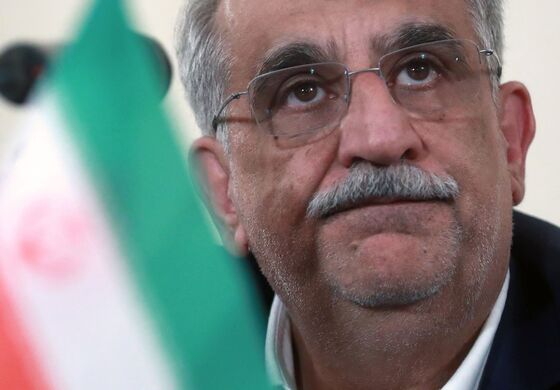 About 137 lawmakers voted to remove Karbasian, while 121 opposed it and two abstained, according to state-run Mehr news agency. Legislators have been taking jabs at his performance for weeks, and had initiated efforts to impeach him.
The unraveling of the 2015 nuclear accord and resumption of U.S. sanctions have deepened the economic hardship of many Iranians as the value of the rial withers, while reinforcing a sense of despair over the country's increasing isolation. Although the other signatories remain committed to the agreement, in practice, the economic dividends that motivated Iran to sign it in the first place have largely dissipated as nations and investors fear running afoul of U.S. penalties.
"What compelled us to impeach the minister is the bad situation of the economy," said lawmaker Salam Amini. "Those who are impeaching him today are those who voted for him a year ago."
The setback has emboldened Iranian hardliners who had opposed Rouhani's outreach to the West and are also critical of his government's inability to overhaul the oil-dependent economy and create jobs, five years after he was first elected.