Ex-UBS Trader Jailed for $2 Billion Loss Is Set for Deportation
(Bloomberg) -- Kweku Adoboli, a former UBS Group AG trader jailed for causing a $2.3 billion loss to the bank, is set to be deported to his native Ghana, according to the U.K. immigration minister, three years after he was let out of prison.
The British Home Office said it's standard for foreign offenders to be candidates for deportation, and the office is applying a law in Adoboli's case that requires foreign nationals sentenced to more than four years in prison to be sent back to their country of birth.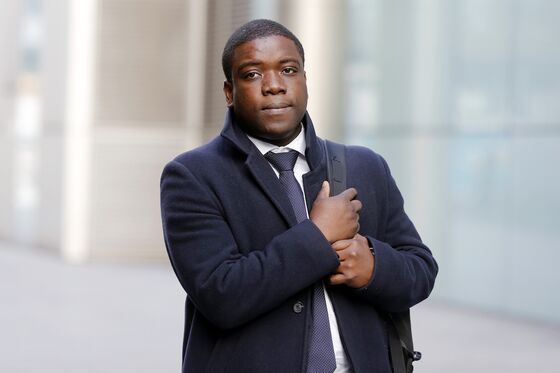 A member of Parliament for the Scottish constituency where Adoboli lives, Hannah Bardell, told Prime Minister Theresa May it was "incredible" that the Home Office wants to deport Adoboli to a country he left as a child, when he's "trying to use his experience to educate others" through community outreach and in academic settings.
But Immigration Minister Caroline Nokes said in a letter Friday to Bardell that the Home Office was "in no way obliged" to delay deportation proceedings while Adoboli seeks legal representation.
Foreign nationals who committed crimes in the U.K. "should be in no doubt of our determination to deport them and we have removed more than 42,800 foreign offenders since 2010," a Home Office spokeswoman said, while declining to comment on the specifics of Adoboli's case.
Adoboli, who was jailed in 2012 and released in 2015 about half way through a seven-year prison sentence, was told this week that he'd have to report to a local police station every two weeks, rather than once a month, a move he fears may cause him to be detained on Sept. 3, his next scheduled visit, ahead of deportation.
"It is extremely disappointing to find that Caroline Nokes has, once again, failed to consider the public interest and human factors supporting a revocation of the deportation order in my case," Adoboli said on Friday. If he's given leave to remain in the U.K., he said, he'd "be very grateful to get back to work."