Trump's Resilience Faces Biggest Test Yet
Donald Trump's sense of invulnerability now faces its biggest test: grave legal threats on two fronts.
On one side, the president is up against Special Counsel Robert Mueller's Russia probe, newly energized after the conviction of his former campaign chairman Paul Manafort.
On the other, Trump is potentially contending with a separate federal investigation into campaign violations sparked by the guilty plea of his former lawyer, Michael Cohen. He contradicted Cohen's claims in his plea that Trump directed hush payments for women who alleged past affairs with him.
Trump's troubles are good news for Democrats, whose edge in the battle for control of the House just got a little sharper, Sahil Kapur and Billy House report.
Success would position Democrats to put the brakes on Trump's policy agenda and to control congressional committees that have subpoena power and the authority to initiate impeachment.
But there's a silver lining for Trump in that scenario. It would allow him to campaign for re-election against a partially Democratically-controlled Congress. And Democrats would have to navigate the treacherous waters of any impeachment pursuit carefully.
Go too lightly, and they might alienate their base. Press ahead too eagerly, and they'd risk a backlash from more moderate voters, egged on by Republican claims they'd overreached.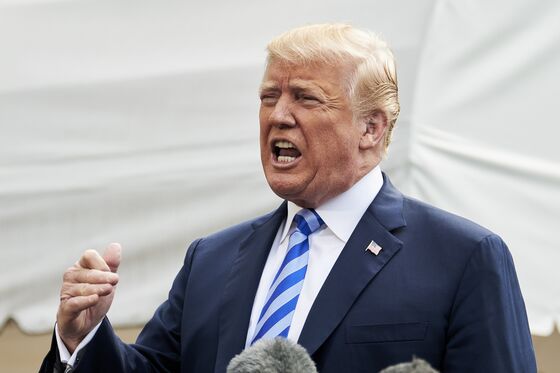 Who's in charge? | It's a shambles. That's the view from all sides of politics in Australia as they watch Prime Minister Malcolm Turnbull's party tear itself apart in a damaging leadership battle. What began as a fallout between conservatives and moderates over his energy policy has turned into a possible three-way fight for the top job, with no guarantees Turnbull will survive. A ballot may take place tomorrow. But for now, voters can only watch the spectacle and look toward the next election, which must be held by May.
Distraction tactic? | Trump waded into a racially-charged South African debate, tweeting that he's asked U.S. Secretary of State Michael Pompeo to study its "land and farm seizures and expropriations." The comment raised concern the U.S. could punish South Africa economically and triggered a selloff in the rand. President Cyril Ramaphosa has embraced land expropriation without compensation as a means to achieve equality and racial justice, but says it will be done orderly and won't be allowed to negatively affect growth or food production.
French exits | There's a new trend in France — politics is no longer being seen as a life-long vocation. As Gregory Viscusi and Geraldine Amiel report, with the two main establishment parties still in turmoil after last year's crushing defeat by Emmanuel Macron, many of the losing candidates are looking for fresh careers. They include Arnaud Montebourg, who was running for the presidency last year. Now he sells honey.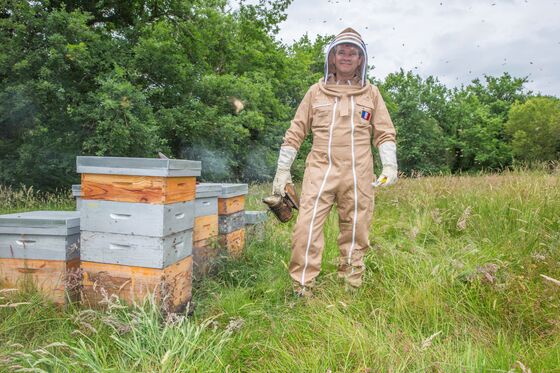 Saudi Arabia crackdown | The kingdom is seeking the death penalty for five activists, including a woman, according to Human Rights Watch. The activists have been charged with participating in protests hostile to the regime and providing moral support to rioters in the Shiite-dominated Eastern Province. Although Crown Prince Mohammed Bin Salman has loosened some social restrictions, he has also unleashed a crackdown on dissent that has sparked criticism around the world and led to a diplomatic spat with Canada.
Chinese and U.S. officials hold a second day of trade talks with the latest round of tit-for-tat tariffs — on $16 billion of each nation's exports to the other — having taken effect this morning.
And finally... With Trump upending diplomatic ties around the world, Putin is finding that his chilly relationship with European leaders is thawing. Last week's meeting with Chancellor Angela Merkel -- their first sit-down on German soil since he snatched Crimea from Ukraine in 2014 -- follows calls from Italy and Austria for better relations with Moscow. With the U.S. throwing everything from European security to trade deals into question, détente with the Russian leader is becoming a top priority in Berlin and other capitals that once shunned him.