In Cohen Plea, New York Prosecutors Flex Their Independence
(Bloomberg) -- Donald Trump's firing of the U.S. attorney for Manhattan once rattled the president's critics, who predicted the end of the office's famously fierce independence.
What a difference a year makes.
On Tuesday, officials at the New York outpost squeezed guilty pleas out of Trump's former lawyer, Michael Cohen. While admitting to crimes including campaign finance violations, Cohen said some of his actions had been directed by Trump. At a press conference minutes later, Deputy U.S. Attorney Robert Khuzami announced, "We are here, prosecutors are here, law enforcement is here, the Department of Justice is here."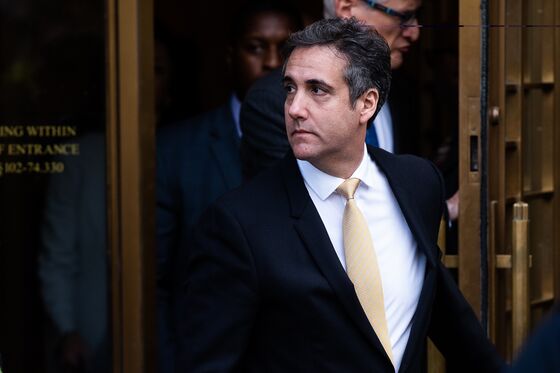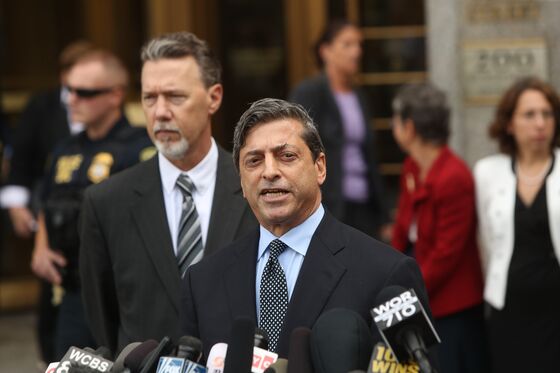 The move capped months of uncertainty about what might become of the storied office whose territory includes Wall Street, and its reputation for pursuing corruption and white-collar crime. In recent years, it has targeted elites in both major political parties and the financial realm. But warnings erupted last year when Trump ousted then-U.S. Attorney Preet Bharara in Manhattan as part of a purge of top prosecutors across the nation. This month's developments are assuaging some of those fears.
"There's a culture there that's been there for a long time, and it persists through political winds. It's strong," said Samuel Buell, a former federal prosecutor who teaches at Duke University School of Law.
When Trump put forth Geoffrey Berman to succeed Bharara, Democratic lawmakers derided the president's decision to meet with Berman before the nomination. A spokesman for one of New York's own senators, Kirsten Gillibrand, described the move as "deeply disturbing."
Even Bharara, who held the position during Barack Obama's administration and burnished its reputation for independence, tweeted criticism of Trump's meetings with candidates, saying it was "neither normal nor advisable."
Berman's appointment also raised questions for other reasons. He was a partner at Greenberg Traurig LLP, a law firm where his colleagues included Rudolph Giuliani. That fueled concern he might somehow be beholden to Giuliani, an unstinting Trump booster who now serves on the President's legal team.
Beyond that, one of Berman's primary clients at the law firm was Deutsche Bank AG, the embattled German company that loaned some $300 million to Trump from 2012 to 2015.
Two weeks ago, the Manhattan office brought insider-trading charges against a Republican congressman who was among Trump's earliest and staunchest supporters on Capitol Hill. Then on Tuesday, it prosecuted Cohen.
One way Berman has preserved independence is by relying on Khuzami, his hand-picked deputy.
Khuzami, a veteran prosecutor who for a time led the U.S. Securities and Exchange Commission's enforcement division, oversaw the investigation of Cohen. It burst into public view in April with a highly unusual raid of the lawyer's home and offices. Berman recused himself from the matter.
So far, Khuzami is showing little sympathy for Cohen, who pleaded guilty to eight felonies Tuesday, including tax fraud, bank fraud and violations of campaign finance laws. Following Cohen's court appearance, Khuzami spoke to the media, describing Cohen's crimes, but also assuring the public that prosecutors would show no favor when making decisions.
"We are a nation of laws and the essence of this case is justice, and that is an equal playing field for all persons in the eyes of the law," Khuzami said. "And that is the lesson that Mr. Cohen learned today, and it is a very harsh one for him."
That sentiment isn't limited to Manhattan, Buell said, noting that Trump's political attacks on officials at the Justice Department and Federal Bureau of Investigation may have chafed law enforcers who pride themselves on independence.
"There's no way that everybody in the Department of Justice doesn't feel like it's an attack on them," Buell said. "I felt that vibe from Khuzami and the press conference. This is a way of saying, 'No, we do what we do. All for one and one for all.'"