GE Offers Lessons as United Tech Goes Digital
It's buying Predikto, which makes predictive-analytics software that can help companies better understand what causes machinery breakdowns and prevent them. United Technologies didn't disclose the price, which suggests this isn't a large outlay — but strategically, the implications are significant.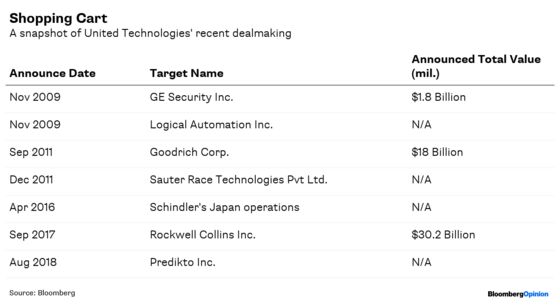 Hayes's 2016 comments at that year's Electrical Products Group industrial conference bucked the trend, as nearly every other major manufacturer rushed to show off its software prowess or at least throw around enough buzzwords to pretend. At the time, General Electric Co. was aggressively touting its Predix platform as a vehicle for it to become the software provider of choice for industrial companies. Hayes was making a nuanced but distinct point: Rather than try to compete with software giants like Microsoft Corp., United Technologies would instead inject a digital edge into the elevator, jet engine and HVAC products it already sells.
Hayes appears to be sticking with that strategy. Clearly, attempting to be an end-all software provider didn't work out that well for GE, which has now reigned in its digital aspirations. I would think United Technologies would be smart enough not to trot out Predikto as a stand-alone product to pick up where Predix left off. The company says there are no plans to monetize this capability at this time.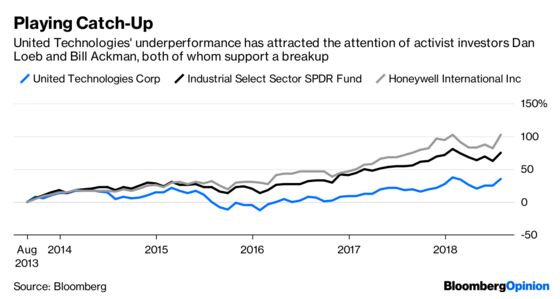 But while United Technologies has been at great pains to suggest otherwise with its vocabulary choices, it does seem to be following more closely in GE's footsteps when it comes to centralized digital infrastructure — the very thing Hayes said in 2016 his company didn't need because the businesses would instead have their own strategies. The Predikto deal is just the latest example.
By later in 2016, Hayes was talking about a "digital enablement team" at the corporate level that would help roll out initiatives to the units. The company opened a "digital accelerator" in Brooklyn in 2017 as part of a $300 million investment and hiring spree. It's pledged $9 billion in R&D spending over the next five years that will include digital initiatives. Its $30 billion acquisition of Rockwell Collins Inc. is predicated in part on better positioning its aerospace businesses to participate in the development of more-connected aircraft.
This centralized approach and heavy spending contrasts with increased calls for United Technologies to break itself up. It is a bit weird to buy a software company and tout its applicability across many United Technologies products and services if all of those products and services might soon not be under the same roof. GE for a while used its digital push as justification for continuing on as a conglomerate, arguing its businesses would never be as far along if they had to invest in digital on their own. I don't think United Technologies will make the same argument, but it is an added entanglement the company will have to work out.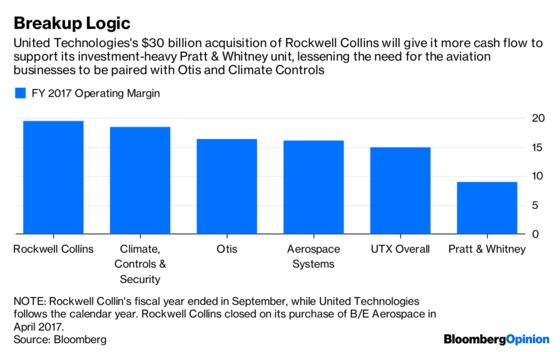 I want to be clear that it's not a bad thing for United Technologies to be investing in digital. I've been skeptical of reports that key chunks of GE Digital are for sale because I don't think any industrial company can get away with not having some sort of software enhancements these days. Former CEO Jeff Immelt was right that this was the next frontier; he just went about it in the wrong way. The key for United Technologies is to not repeat his mistakes. The Predikto deal seems fine enough and fits in the company's industrial wheelhouse, but the more money United Technologies spends on digital, the more wary I get.   
This column does not necessarily reflect the opinion of the editorial board or Bloomberg LP and its owners.
Brooke Sutherland is a Bloomberg Opinion columnist covering deals and industrial companies. She previously wrote an M&A column for Bloomberg News.