'I'm Not a Racist, But' And Other Stories: Balance of Power's Weekend Reads
U.S. primaries yielded more milestones for women and diversity in politics. Turkey stabilized its currency and staved off a full-blown crisis. And cracks in Italy's ruling coalition were laid bare by responses to the deadly collapse of a bridge in Genoa.
Find these and more stories from the past seven days – including our exclusive account of the drone attack on Venezuelan President Nicolas Maduro - in today's edition of Weekend Reads.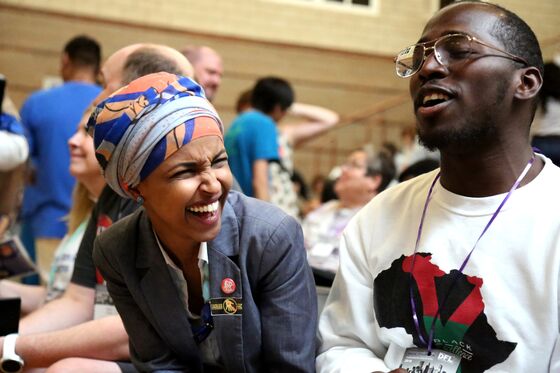 A Pro-Brexit Town With 4,000 JPMorgan Workers Starts to Fret
Jill Ward visits Bournemouth, where uncertainty over the future of the relationship with the EU is depressing investment by services industries and making foreign talent harder to come by - leaving locals concerned an economic vibrancy missing at other U.K. seaside resorts is now at risk.
Trump's Speeches Feature Mystery Men the White House Won't Name
Toluse Olorunnipa looks at Donald Trump's use of anonymous supporters. They're fixtures of his speeches, defying conventional wisdom and popping up to back him on issues including prison reform, immigration and trade. Sometimes the president's accounts are rebutted by the people he seems to describe and key details change when he repeats the stories.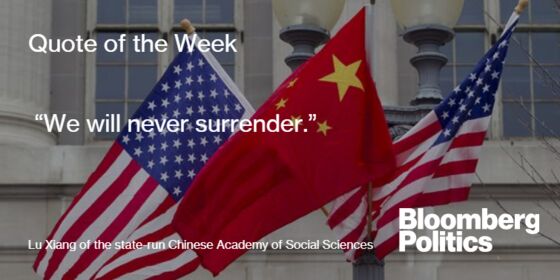 'I'm Not a Racist, But': Sweden Faces Historic Upset in Election
A party tracing its roots back to Sweden's neo-Nazi, white supremacist fringe could emerge as the biggest force in the Nordic country's Sept. 9 election, ending almost a century of Social Democratic dominance. Amanda Billner attends a festival hosted by nationalists, where viking rock music and pigs roasting on spits drew thousands, to explain why.

Voting Takes Back Seat to Sheep Shopping in Politics-Weary Mali
From a market in Bamako, where brisk trade contrasted with inactivity at most polling stations, Katarina Hoije shows how political apathy prevalent in the West African nation helped President Ibrahim Boubacar Keita secure a second term – despite discord over an Islamist insurgency, poverty and corruption.
Former cricket star Imran Khan will be sworn in as Pakistan's prime minister today.
Chancellor Angela Merkel and Putin will meet later today at the Baroque 18th century Meseberg palace near Berlin, in their first bilateral meeting in Germany since Russia annexed Crimea.
And finally … The world's museums, concert halls, and theaters might traffic in old material, James Tarmy writes, but that doesn't mean they can't give it a new twist. Click here for a global roundup of the best to see this fall, as so-called high culture is infused with youth, novelty, and spectacle.