Walmart Parts Ways With Another High-Ranking Female Executive
(Bloomberg) -- Walmart Inc. is losing one of its highest-ranking female executives, a blow to the retailer's decade-long effort to promote women into senior leadership roles.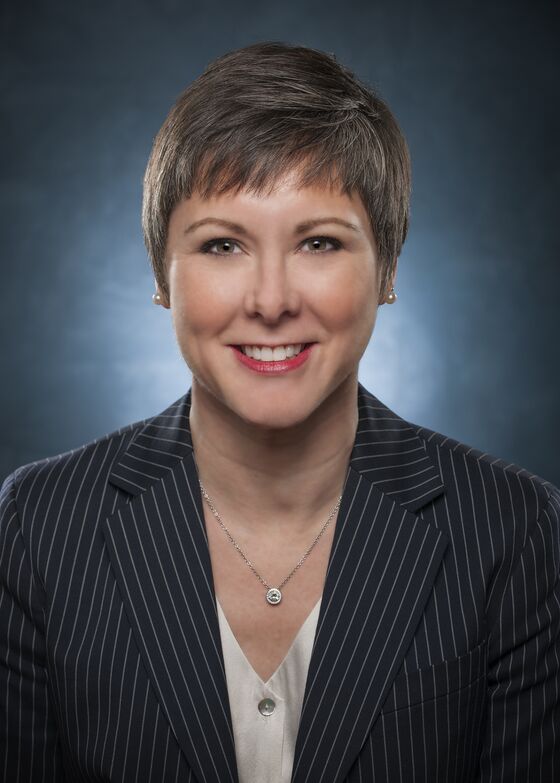 Marybeth Hays, who had served as executive vice president of consumables and health and wellness for just over a year, will leave the company in January, according to an internal memo sent Friday from U.S. chief Greg Foran. Hays joined Walmart in 2009 from Lowe's Cos. and had risen quickly up the ranks, but was sidelined when the company named a former Humana Inc. executive to run the health-care unit last month.
Her exit illustrates Walmart's struggles to hold onto high-profile female executives. While the retailer recently elevated Judith McKenna to run its international business, last year it lost Sam's Club chief Rosalind Brewer, who's now at Starbucks Corp. Many of the women in senior executive roles at Walmart are in areas like human resources and legal, such as Rachel Brand, who left the Justice Department to head global governance earlier this year. Hays was one of the few in an operational role, which is the natural path to the corner office at a retailer.
The share of Walmart corporate officers who are women has increased since 2009, when then-Chief Executive Officer Mike Duke created a global women's council tasked with developing female leaders. At the time, less than 28 percent of the company's senior executives were women. That figure rose to a high of 32 percent in 2015, but declined to 30 percent last year, according to company filings. That figure does not account for two recent hires, Chief Customer Officer Janey Whiteside and U.S. marketing chief Barbara Messing.
Hays joined Walmart in 2009 as a senior merchant at Sam's Club, then ran Walmart's home and ladies' apparel divisions. In 2015 she became chief merchandising and marketing officer at Walmart China, then returned to the U.S. in 2017 to take her most recent role. She also served on the board of the Walmart Foundation, the philanthropy established by the founding Walton family.
In mid-July Walmart named Sean Slovenski as senior vice president of health and wellness, effective Aug. 1. At the time, Foran said he would share more details about Hays's next role "at a later date." Senior vice president Latriece Watkins will run the consumables portfolio, which includes baby products, household goods, paper items and pet supplies. Watkins has been with the company since 1997, when she joined as an intern in the real estate department.
In another high-ranking female departure at a mega-retailer, Best Buy Co. announced in July that Shari Ballard, a 25-year veteran of the company, will step down as senior executive vice president and president of multi-channel retail as of Aug. 3. Ballard, who rose from an assistant store manager to run a large swath of its operations and played a key role in Best Buy's turnaround, will stay on in an advisory role until next March.