Opioid Crisis: Record Number of U.S. Drug Deaths in 2017
(Bloomberg) -- Sadly, there's no end in sight.
The opioid epidemic contributed to a record 71,568 American drug deaths last year, according to preliminary data from the Centers for Disease Control and Prevention. That's an increase of 6.6 percent from a year earlier. Three states -- North Carolina, Nebraska and New Jersey -- saw a jump of 20 percent or more in drug overdose deaths.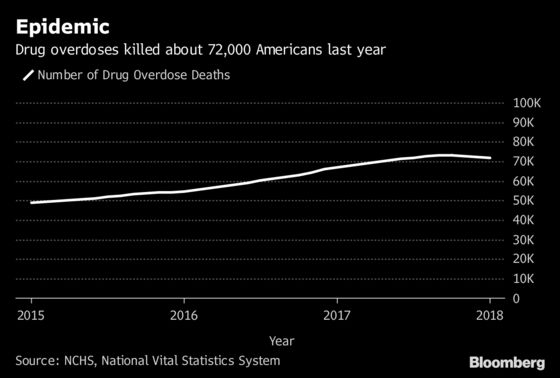 Last year's number of drug deaths exceeded the number of suicides by almost 30,000, CDC data show.