Air France-KLM Is Close to Naming New CEO After Long Search
(Bloomberg) -- Air France-KLM Group is close to naming a CEO after a three-month search, with Ben Smith from Air Canada emerging as a leading candidate, according to a person familiar with the matter.
The board will meet later this week and could finalize a decision then, said the person, who asked not to be identified discussing a non-public matter. Smith, who is currently chief operating officer at the Canadian airline, stands to receive a pay package totaling 3.3 million euros ($3.74 million) a year, the person said, confirming a report in the French newspaper Liberation, which said earlier that the board is set to appoint Smith on Thursday.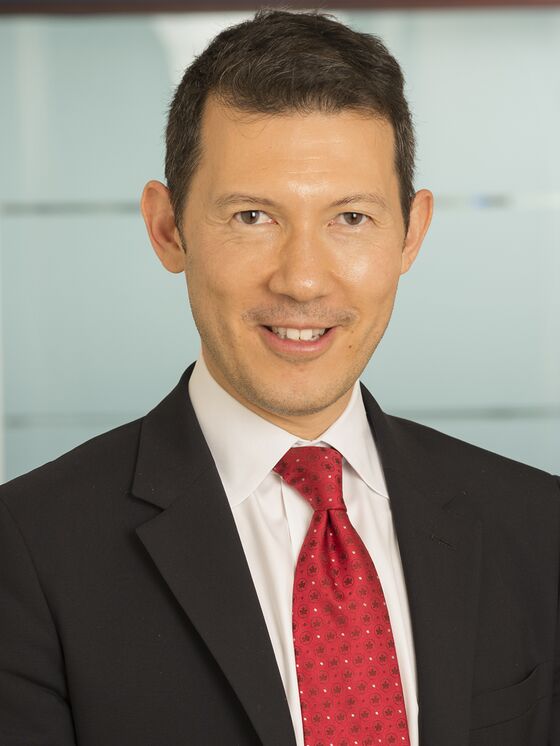 "The recruitment process is ongoing and no decision has been made," a company spokesman said in response to questions from Bloomberg News. Air Canada declined to comment.
If appointed, Smith would inherit the task of leading the French carrier out of a costly labor conflict. Jean-Marc Janaillac left the post after losing a bet he could face down Air France unions in the dispute over pay. While labor representatives have held off calling more strikes since the resignation, they have warned the walkouts could resume as early as September.
The conflict has cost the airline more than 335 million euros this year, and shaken customer confidence in Air France's reliability after flights were canceled during 15 days of rotating walkouts that began in February.
Shares of Europe's biggest airline by passenger traffic rose as much as 2.1 percent and were trading 1.7 percent higher at 8.93 euros as of 9:21 a.m. in Paris.
From an Air France-KLM perspective, Smith's biggest asset might be his experience on the labor front. He served as chief negotiator in Air Canada's most recent wrangle with pilots and flight attendants, which resulted in unprecedented 10-year deals with both groups in 2014 and 2015 respectively.
Janaillac had resisted demands for higher pay, citing the need to invest in new planes to compete with Persian Gulf and low-cost carriers.
Among other challenges facing the next boss may be overseeing the possible sale of the French government's 14 percent stake in the group. Another will be to repair relations between the French and Dutch arms of the company, which have never really come together as a cohesive whole since a merger in 2004.
Since Janaillac's resignation, Air France-KLM has been led by a triumvirate of executives including interim chairwoman Anne-Marie Couderc, Chief Financial Officer Frederic Gagey, and Air France director Franck Terner.
The search for the new CEO took a dramatic turn in June when Philippe Capron -- finance head at Veolia Environnement SA and a frontrunner for the job -- pulled out of the race, blaming hotel operator Accor SA for meddling in the process. Accor dropped a plan to acquire a stake in Air France-KLM last month.
Smith is Air Canada's president of airlines and its chief operating officer, overseeing customer service, commercial matters and flight operations, according to the company's website, which labels him the "visionary" behind recent a expansion.
A former travel agent, he joined Air Canada in 2002 and and was named to its executive committee five years later. In the last few years Smith has spearheaded the growth of the network to more than 200 destinations worldwide and led development of Toronto's Pearson airport into a global hub, as well as starting lower-cost arm Air Canada Rouge.