Trump's New Order: Tariffs as Foreign Policy Weapon
Donald Trump is using economic sanctions and tariffs to hit out at allies and adversaries alike.
The U.S. president unexpectedly announced Friday that he was employing tariffs – normally used to address trade disputes – to pressure Turkey over its continued detention of an American pastor. Officials in Ankara are braced for another week of market turmoil, with the lira already down almost 30 percent in the past month.
The move follows Trump's "maximum pressure" campaign on North Korea, fresh penalties against Russia and plans to reimpose a raft of sanctions against Iran and anyone who does business there – including U.S. allies in Europe.
The result is an administration wielding a tariffs-and-sanctions hammer more liberally and with less regard for the consequences than its predecessors, Nick Wadhams reports.
Turkey may demonstrate the costs of resisting U.S. economic might. But the White House's strong-arm tactics have yet to yield significant results, and the protests from Ankara could prove a rallying cry to unite other nations against the U.S.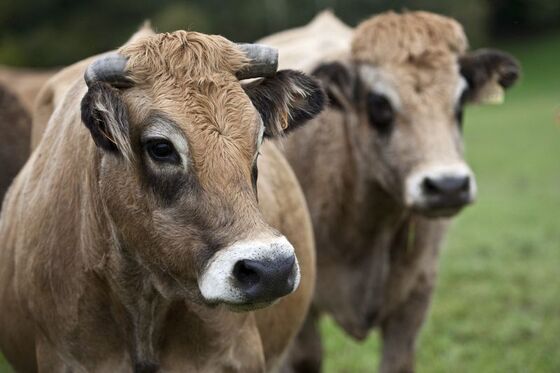 Korean diplomacy | North Korean leader Kim Jong Un and South Korea's Moon Jae-in agreed to hold their third meeting this year, as they seek to preserve a detente tested by disputes between Pyongyang and Washington. Moon has a tricky balancing act as he seeks to maintain momentum for the dialogue – planned for the North Korean capital – while nudging Kim to make progress on denuclearization.
Racism in Europe | German Chancellor Angela Merkel warned of "racist tendencies" as she appealed to her European partners to forge a joint approach to the challenge of migration. EU leaders are starting to look toward next year's European parliamentary elections with euroskeptic parties trying to use the issue to build a power base in Brussels.
Eye on Syria | Under pressure to put an end to rocket barrages from Gaza, Israel's government is backing cease-fire talks with Hamas rulers mediated by Egypt and the UN. As David Wainer reports, a deal to ease the blockade of Gaza in exchange for quiet on the border could allow Israel to focus on a far more serious threat from the north: Iran's entrenchment in post-war Syria.
Russia ties | In March 2016, as the U.S. foreign policy establishment shunned then-candidate Trump, his son-in-law Jared Kushner attended a lunch organized by a Russia-friendly think tank struggling for influence in Washington. Bloomberg's investigations team reports exclusively about the meeting – and how Kushner's association with the group's Russian-born president helped shape his outlook as the White House's key diplomat.
Saudi-Tesla talks | Saudi Arabia's sovereign wealth fund is in talks with Elon Musk to potentially become a significant investor in a plan to take Tesla private. For the Saudis, the investment would serve as a hedge against oil. But Musk likely will need more sources of cash to pull off the staggering $82 billion transaction.
Energy fix | Australia's prime minister Malcolm Turnbull wants to transform a series of aging hydroelectric power stations into a giant battery to provide a bulwark against crippling outages that have angered voters in recent summers. But with an election due by May, his main fight is with his own lawmakers, who remain wedded to coal-fired plants.
Election officials in Mali are due to start compiling results in the presidential runoff with the incumbent, Ibrahim Boubacar Keita, the favorite to win a second five-year term.
Prosecutors in Alexandria, Virginia are wrapping up their tax- and bank-fraud case against Paul Manafort, Trump's former campaign chairman.
And finally... Parents worrying about their children's whereabouts isn't news. But the #where_is_your_kid campaign that's drawn attention on social media in Iran has a more political thrust. Organizers are taking a jab at officials over nepotism. They want information about the privileges enjoyed by the families of administration insiders when ordinary people in local bazaars and elsewhere are feeling the heat from renewed U.S. sanctions.