The Odds Aren't Looking Good for the Economy
(Bloomberg Opinion) -- My morning train reads:
Be sure to check out our Masters in Business interview with Lee Cooperman, CEO and chairman of Omega Advisors, a New York-based hedge fund managing $3.5 billion, which is being converted into a family office. Cooperman, 75, is an active philanthropist, a member of the Giving Pledge, and has committed to giving his wealth away in his lifetime.
How America Stopped Prosecuting White-Collar Crime and Public Corruption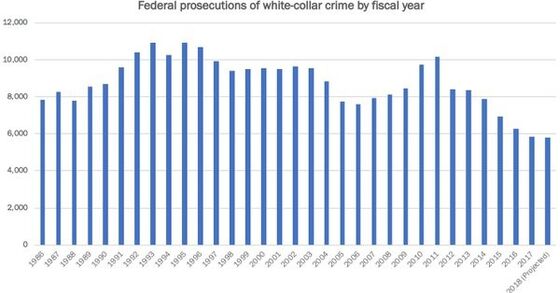 This column does not necessarily reflect the opinion of the editorial board or Bloomberg LP and its owners.
Barry Ritholtz is a Bloomberg Opinion columnist. He founded Ritholtz Wealth Management and was chief executive and director of equity research at FusionIQ, a quantitative research firm. He is the author of "Bailout Nation."