Trump's Stunning Russia Admission: Weekend Edition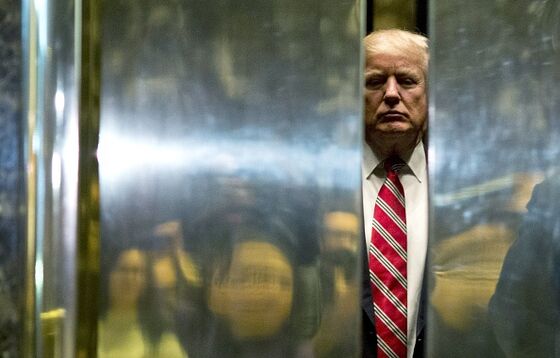 (Bloomberg Opinion) -- "Last weekend, President Donald Trump disclosed, 'This was a meeting to get information on an opponent.'
"Americans should never forget that the Soviet Union played a heroic and indispensable role in winning World War II. And Trump is right to insist that the United States has a keen interest in maintaining a peaceful, cooperative and mutually beneficial relationship with Russia.
"But it should go without saying that the highest loyalty of any candidate, and any president, is to his nation, not to electoral victory. The Russian government has been working to weaken, undermine and destabilize our country.
"No candidate for high office, and no presidential campaign, should even think about accepting Russia's help 'to get information on an opponent.'
"This conclusion is not merely a matter of common sense. It is linked with the deepest fears of those who founded our nation. Many people are puzzled by the constitutional provision limiting eligibility for the presidency to "natural born" citizens. But it attests to the founders' desire to ensure something they prized perhaps above all: loyalty."
This is the Weekend Edition of Bloomberg Opinion Today, a roundup of the ten most popular stories Bloomberg Opinion published this week, based on web readership, with some other stuff thrown in. New subscribers to the newsletter can sign up here. 
This column does not necessarily reflect the opinion of the editorial board or Bloomberg LP and its owners.
Mark Gongloff is an editor with Bloomberg Opinion. He previously was a managing editor of Fortune.com, ran the Huffington Post's business and technology coverage, and was a columnist, reporter and editor for the Wall Street Journal.