Grifters and Spies, Dog Clones and Trauma Docs
(Bloomberg Opinion) -- The weekend is here! Pour yourself a mug of Danish blend coffee, grab a seat in the beach house and get ready for our longer-form weekend reads:
Be sure to check out our Masters in Business interview with Lee Cooperman, CEO and chairman of Omega Advisors, a New York-based hedge fund managing $3.5 billion, which is being converted into a family office. Cooperman, 75, is an active philanthropist, a member of the Giving Pledge, and has committed to giving his wealth away in his lifetime.
World Reaches 1,000GW of Wind and Solar, Keeps Going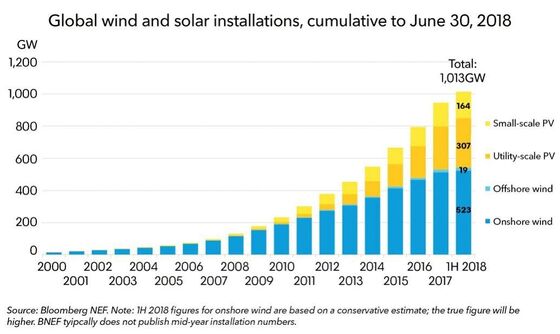 This column does not necessarily reflect the opinion of the editorial board or Bloomberg LP and its owners.
Barry Ritholtz is a Bloomberg Opinion columnist. He founded Ritholtz Wealth Management and was chief executive and director of equity research at FusionIQ, a quantitative research firm. He is the author of "Bailout Nation."