Smoke From California's Wildfires Is Dimming Solar Power Output
(Bloomberg) -- The smoke billowing from California's wildfires is dimming output from solar farms.
First Solar Inc., which operates more than two gigawatts of solar farms in the state -- that's equivalent to about two nuclear reactors -- has seen production dip at installations near fires, according to spokesman Steve Krum. The slumps in generation have been "very minimal," he said, likening them to the impact of passing clouds on solar panels.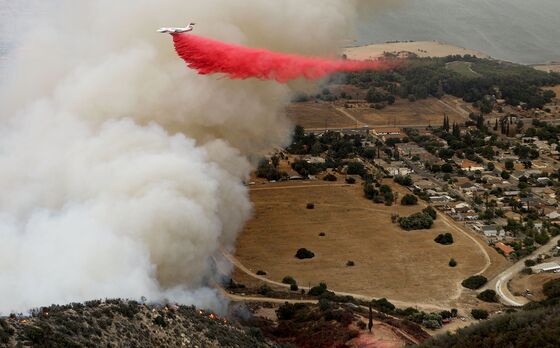 "Reductions have not reached a level of concern," Krum said.
The state's electric grid operator said the impact from smoke has been too small to differentiate it from cloud cover, which is higher than normal as Southern California enters its annual monsoon season, according to spokesman Steven Greenlee.