Typhoon Shanshan Spares Most Parts of Tokyo
(Bloomberg) -- Typhoon Shanshan spared most parts of Tokyo and is expected to head northward along Japan's eastern coast, averting major disruption for commuters in and around the capital.
The slow-moving storm was located 60 kilometers (38 miles) southeast of Mito in Ibaraki prefecture, as of 7 a.m. local time, according to the Japan Meteorological Agency. It's still classified as a "strong" typhoon, equivalent to a Category 1 hurricane on the Saffir-Simpson scale.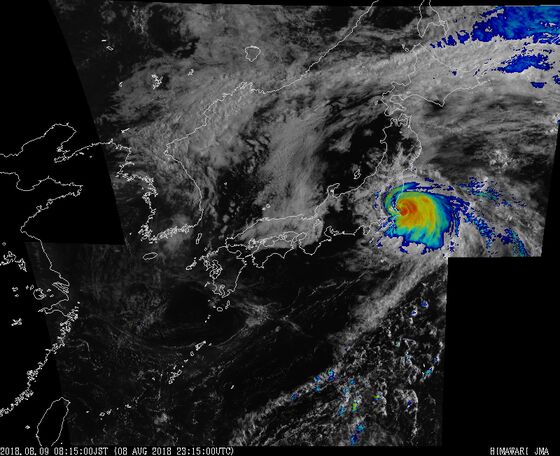 Shanshan is expected to head north along the eastern coast before heading back further northeast into the Pacific Ocean, the agency said on its website.