Aimia Hits Six-Month High as Top Holder Touts Aeroplan's Value
(Bloomberg) -- Aimia Inc. rose to a six-month high after its biggest shareholder argued the Aeroplan frequent-flyer program shouldn't be sold for less than C$1 billion ($769 million) and could in fact be worth more than double that.
Aimia was right to reject a "blatantly inadequate" bid for the Aeroplan loyalty program from an Air Canada-led group, Christopher Mittleman, chief investment officer of the firm that bears his family's name, said Monday in an open letter to shareholders. Aimia said last week that Air Canada and its financial partners had sweetened its offer to C$325 million for Aeroplan, plus the assumption of C$2 billion in points liabilities.
Aeroplan's strategic value "is clearly much greater than its stand-alone value to Aimia," Mittleman said in the letter. "Thus, a compromise between what it's worth to Aimia, at certainly no less than C$1 billion, and what it's worth to the consortium, at C$2 billion plus, seems reasonable."
Aimia jumped 2.9 percent to C$3.85 at 10:43 a.m. in Toronto after touching C$3.98, the highest intraday since Jan. 18.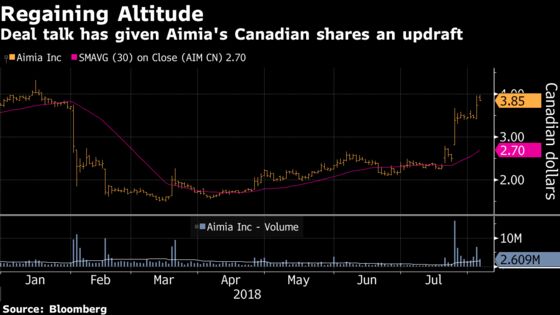 On Tuesday, Aimia said two Canadian airlines -- Air Transat and Flair -- agreed to become Aeroplan preferred partners starting in 2020. Aimia Chief Executive Officer Jeremy Rabe said last week that his company was in talks with the Oneworld alliance, which includes American Airlines and British Airways, about making it a "preferred airline partner."
When factoring in a separate deal with Canada's Porter Airlines, an agreement with Oneworld would "clearly boost the value of Aeroplan beyond 2020," Mittleman said in his letter.
Mittleman Brothers LLC owns about 18 percent of Montreal-based Aimia, according to data compiled by Bloomberg.