RIP, American Empire: Weekend Edition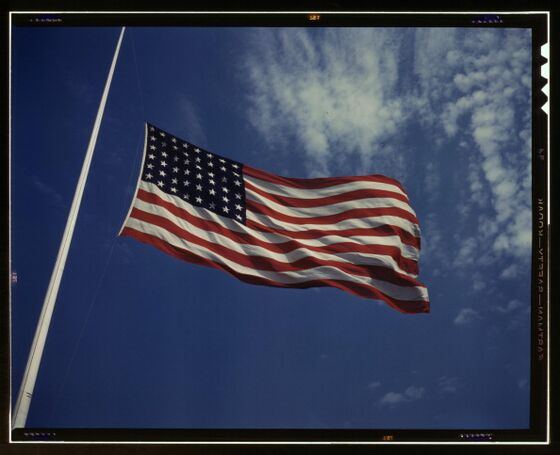 "So what would the decline of America look like? I don't ask the question because I think it's happening (yet?), but because even the most inveterate optimist should be interested in the dangers, if only to ward them off.
"Here's the cleanest tale of hypothetical decline I could come up with, keeping away from the more partisan or hysterical scenarios, or those involving a catastrophic deus ex machina.
"Imagine that the United States gets through the presidency of Donald Trump without a crippling constitutional crisis. Still, the shrill public debate – which will continue well past Trump's time in office – will continue to prove unequal to the task of addressing the nation's most pressing problems.
"In recent years, the underlying rate of productivity growth often has been about 1 percent, and rates of economic growth are not even half of what they used to be. Meanwhile, America will have to increase taxes or reduce spending by about $2,200 per taxpayer per year to keep the national debt-to-GDP ratio from rising ever higher, and that figure predates the Trump tax cuts. To fund that shortfall, the U.S. will cut back on infrastructure maintenance. At least one-third of this country will end up looking like – forgive the colloquial phrase – 'a dump.' The racial wealth gap will not be narrowed.
"Aging and entitlements will force the president, whether Democratic or Republican, to look for a mix of spending cuts and tax increases. The spending cuts will diminish the range of the military, and the tax hikes will ensure that economic growth doesn't pick up. The integrity of Medicare and Social Security will be (mostly) protected, but the U.S. will lose the ability to project power around the globe."
This is the Weekend Edition of Bloomberg Opinion Today, a roundup of the ten most popular stories Bloomberg Opinion published this week, based on web readership, with some other stuff thrown in. New subscribers to the newsletter can sign up here. 
This column does not necessarily reflect the opinion of the editorial board or Bloomberg LP and its owners.
Mark Gongloff is an editor with Bloomberg Opinion. He previously was a managing editor of Fortune.com, ran the Huffington Post's business and technology coverage, and was a columnist, reporter and editor for the Wall Street Journal.