Long Blockchain Gets Hit With SEC Subpoena After Nasdaq Ouster
(Bloomberg) -- Long Blockchain Corp., the iced-tea company that rebranded itself with one of last year's hottest buzzwords, was subpoenaed by the U.S. Securities and Exchange Commission.
The agency asked for certain documents, the company said in a regulatory filing Wednesday, without disclosing further details. The subpoena was dated July 10.
"The company is fully cooperating with the SEC's investigation," Farmingdale, New York-based Long Blockchain said. "The company cannot predict or determine whether any proceeding may be instituted by the SEC in connection with the subpoena or the outcome of any proceeding that may be instituted."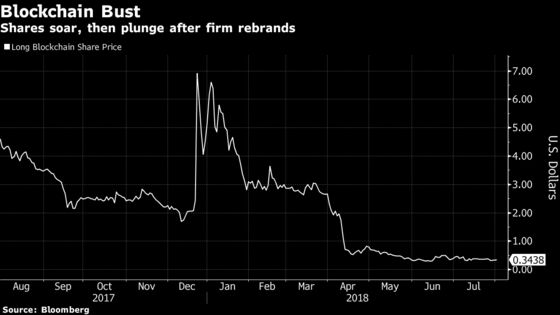 The subpoena comes after Nasdaq said it would delist the company's stock. The firm now has a market value of less than $5 million, compared with nearly $70 million in December when it changed its name from Long Island Iced Tea Corp. to Long Blockchain.