Prosecutors Start Reeling In a Big Trump Fish: Weekend Edition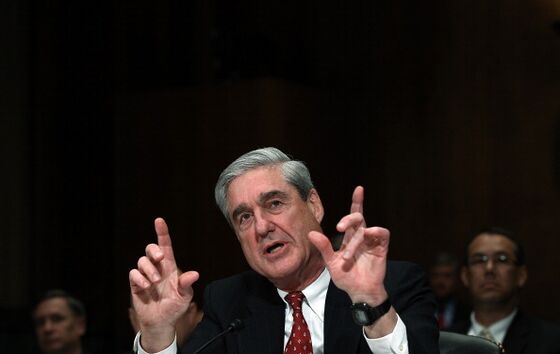 (Bloomberg Opinion) -- "About two months before Election Day in 2016, Donald Trump and his former lawyer (and self-described "fixer") Michael Cohen were chatting about how to convince a former Playboy model, Karen McDougal, to keep quiet about what she described as a long-term affair with the presidential candidate.
"'I've spoken to Allen Weisselberg about how to set the whole thing up,' Cohen tells Trump. 'So, I'm all over that. And, I spoke to Allen about it.'
"Weisselberg isn't a bit player in Trumplandia and his emergence on the Cohen-Trump recording – as someone possibly facilitating a scheme apparently meant to disguise a payoff – should worry the president. Weisselberg has detailed information about the Trump Organization's operations, business deals and finances. If he winds up in investigators' crosshairs for secreting payoffs, he could potentially provide much more damaging information to prosecutors than Cohen ever could about the president's dealmaking.
"Cohen, of course, already is reportedly being investigated by federal prosecutors in New York for possibly engaging in bank fraud, wire fraud and campaign finance violations. To the extent that his legal travails spill over onto the president, it's worrisome to the White House. But campaign finance violations aren't likely to be as threatening to Trump as more serious transgressions such as, for example, obstruction of justice or exchanging policy favors for financial gain."
Note: A couple of days after this piece, federal prosecutors subpoenaed Weisselberg. Here's Tim's take on that, which was another one of our 10 most-popular stories this week. Here's the rest of the list:
This is the Weekend Edition of Bloomberg Opinion Today, a roundup of the ten most popular stories Bloomberg Opinion published this week, based on web readership, with some other stuff thrown in. New subscribers to the newsletter can sign up here.
This column does not necessarily reflect the opinion of the editorial board or Bloomberg LP and its owners.
Mark Gongloff is an editor with Bloomberg Opinion. He previously was a managing editor of Fortune.com, ran the Huffington Post's business and technology coverage, and was a columnist, reporter and editor for the Wall Street Journal.