Ford Stock Closes Below $10 for the First Time Since 2012
(Bloomberg) -- Attention Alexander Hamilton fans: Ford Motor Co. stock can be had for less than a $10 bill.
Shares of the second-largest U.S. automaker dropped 6 percent Thursday to close at $9.89, after Ford slashed its profit forecast for the year and warned it could spend as long as five years and take as much as $11 billion in charges to fix itself.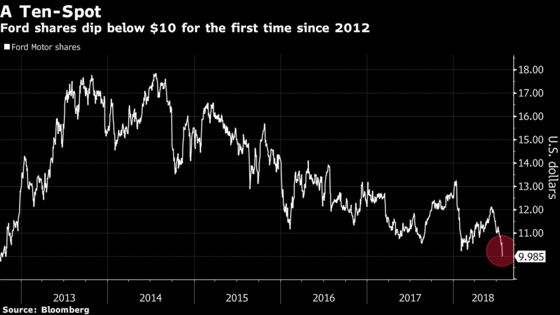 Ford last traded below $10 in October 2012, when then-Chief Executive Officer Alan Mulally was still in the throes of the only turnaround by a Detroit carmaker during the global financial crisis that didn't involve bankruptcy court. When Mulally retired on July 1, 2014, the stock closed at $17.21.