Disney Fires 'Guardians' Director for Deleted Twitter Jokes
(Bloomberg) -- Walt Disney Co. severed its ties with James Gunn, director of its "Guardians of the Galaxy" films, after discovering years-old Twitter jokes that the company said were inconsistent with its values.
Gunn's exit is the latest high-profile example of an important Hollywood figure getting sacked because of insensitive or biased remarks. On Thursday, Paramount Pictures fired its head of TV over comments that were deemed racially insensitive.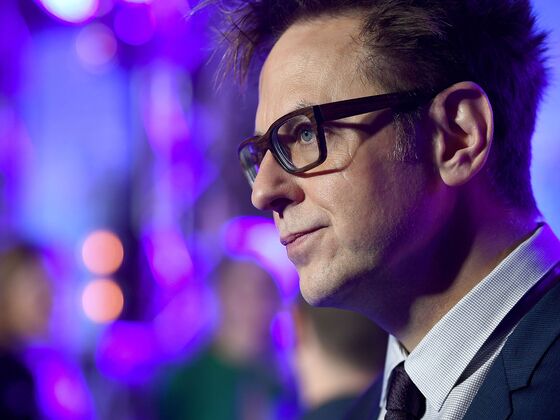 Gunn wrote and directed both "Guardians" pictures, which together pulled in more than $1.6 billion in global ticket sales. The deleted tweets were unearthed by the Daily Caller and other conservative commentators. They included jokes about the Holocaust, pedophilia, overweight people and violence against women.
"The offensive attitudes and statements discovered on James's Twitter feed are indefensible and inconsistent with our studio's values, and we have severed our business relationship with him," Alan Horn, chairman of Walt Disney Studios, said in a statement Friday.
The #MeToo movement, born in the wake of the Harvey Weinstein scandal, has had an impact on Disney. The company previously lost one of its creative forces, Pixar pioneer John Lasseter, who left following accusations of inappropriate conduct. Weinstein's original company, Miramax, was once part of the Disney film business.
A racial slur by Roseanne Barr, meanwhile, forced Disney's ABC network to cancel the successful revival of her situation comedy this year.
The "Guardians" pictures, released in 2014 and 2017, are part of Disney's Marvel slate of films, which collectively have brought in $17.2 billion in global box office revenue. Gunn was slated to direct the third installment in the "Guardians" saga, a film expected in 2020.
Before Disney cut ties with the director, Gunn posted a series of tweets saying the Twitter jokes were made when he viewed himself as a "provocateur."
"My days saying something just because it's shocking and trying to get a reaction are over," he said.