Celtics Coach Jerome Allen Is Said to Have Taken Bribes While at Penn
(Bloomberg) -- A former University of Pennsylvania basketball coach who is now with the Boston Celtics has been swept up in a criminal case alleging that he took bribes from a businessman who wanted to help his son gain admission to the school.
The coach is Jerome Allen, one of the biggest basketball stars in Penn history and its coach for six seasons, according to a person familiar with the matter. Neither the coach nor the school is identified in an indictment filed against the businessman late Thursday in Miami, but the filing contains descriptions of a Philadelphia school and its head coach that match Allen's tenure at Penn.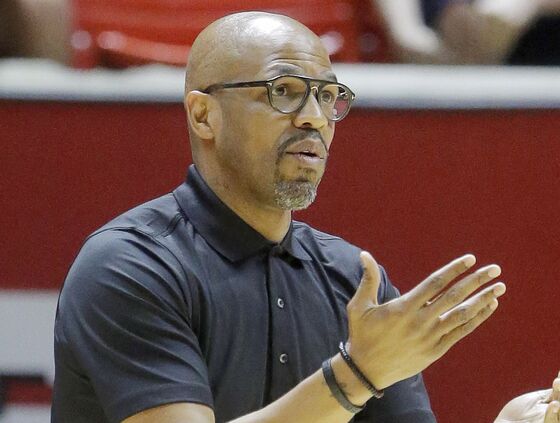 Allen, whom the government refers to as Coach 2, isn't charged with a crime. But prosecutors say the businessman, Philip Esformes of Miami Beach, illicitly gave him more than $74,000 in the form of cash, a recruiting trip to Miami and a separate ride on a private jet in 2013 and 2014. Esformes, who was originally two years ago, is accused of health-care fraud, money laundering, conspiracy and bribery.
The bribes were intended to help Esformes's son, Morris, who was a high school basketball player, gain admission to Penn, the person familiar with the matter said. The son began attending Penn in 2015 and is now a rising senior, according to his social media accounts.
Allen didn't immediately comment when contacted through the Celtics.
A lawyer for Philip Esformes said his client will plead not guilty when he's appears in court on July 27 in Miami. He disputed how prosecutors characterized the relationship between Esformes and Allen.
"His father hired the coach when Mo was a high school sophomore to help Mo improve his game, as many parents do when their kids show athletic promise," said the lawyer, Howard Srebnick.
He defended the younger Esformes, saying: "At UPenn, Mo has maintained a 3.57 GPA and was just named to the Dean's List, even with all the drama surrounding his father's case."
Both the Celtics and Penn declined to comment. A representative of the U.S. Attorney's Office in Miami didn't immediately respond to a request for comment.
The bribery accusation brings renewed attention to corruption in NCAA recruiting, which was already under intense scrutiny because of a sweeping criminal investigation announced last year. The Justice Department rocked the college basketball world in September 2017 by charging 10 people and exposing an underground economy where colleges, apparel companies like Adidas and coaches funneled illicit payments to top high school prospects. The Esformes allegations aren't part of the ongoing probe of the NCAA.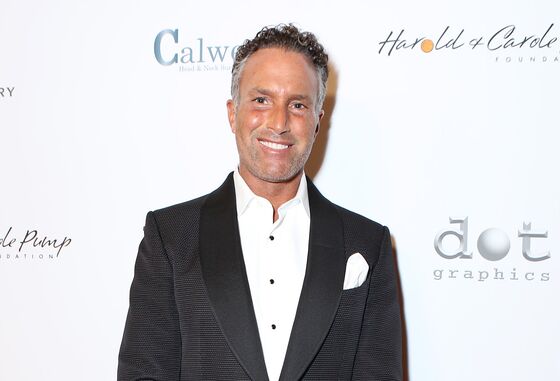 The bribery accusations were included Thursday in an expanded indictment against Esformes, who owns assisted-living facilities in Florida. Esformes was initially charged two years ago with carrying out one of the biggest-ever health care frauds, involving Medicare and Medicaid claims totaling $1 billion. He has pleaded not guilty and is in jail awaiting trial.
Allen was fired from Penn after the 2014-15 season, and he later joined the Celtics as an assistant coach. Morris Esformes arrived on campus after Allen left, and school records show that the point guard never played a game for the Quakers.
As an Ivy League university, Penn doesn't offer athletic scholarships. But coaches have influence over admissions decisions. Allen was allegedly paid to designate Morris Esformes as a "recruited basketball player," which would increase his chance of entry.
The indictment describes how Esformes lavished gifts and payments on the coach to induce him to place his son on the "recruited" list.
The courtship began on May 31, 2013, when Esformes paid for the coach to fly from Philadelphia to Miami, prosecutors said. Esformes provided a limousine to take him to the Fontainebleau Hotel. The businessman rented the basketball court at the JW Marriott Marquis so that the coach could watch his son play the next day. The coach then visited Esformes the following day before flying back to Philadelphia. The trip cost $2,009, according to the indictment.
More than a year later, on July 3, 2014, Esformes wired $15,000 to the coach, sending it from an account in the name of a nursing home administrator. On Oct. 6, 2014, he wired another $20,000, followed by $18,000 on Dec. 1, 2014, according to prosecutors.
In March 2015, Esformes, his son and the coach flew on a private jet from Philadelphia to Miami, at a cost of $19,550. In all, Esformes spent $74,558 for the coach's benefit, prosecutors said.
Morris Esformes wouldn't have been designated as a recruited basketball player if not for the bribes, according to the indictment.
A Philadelphia native, Allen was one of the most celebrated players in Penn history, helping the Quakers win Ivy League titles in 1993, 1994 and 1995. He twice won conference Player of the Year honors.
In an interview last year with the university's athletics website, Allen described himself as "a kid that didn't have a clue from North Philadelphia" when he arrived at Penn in 1991 and said the school had transformed his life. "Penn has been awesome for me and my family," he said. "Everything I've received in life has been a direct result of Penn."
Allen played two seasons in the National Basketball Association before ending his career in Europe. In 2009, he returned to Penn as an assistant coach. Less than a year later, Allen was named as Penn's head coach. But the team struggled, and he was fired after the 2014-15 season. The Celtics soon hired him, and he's part of the staff of head coach Brad Stevens.
By the time Esformes paid off the coach, he was well into the biggest health-care fraud run in U.S. history, prosecutors say. Esformes had built a chain of 20 nursing and assisted-living facilities in South Florida, and he used them to file more than $1 billion in bogus claims, according to the indictment against him and two other alleged accomplices.
Esformes's lawyers have repeatedly denied the allegations and challenged the conduct of FBI agents and prosecutors.
Prosecutors say Esformes amassed a $78 million personal fortune by 2014 and that the fraud bankrolled a lifestyle that included private jets, luxury cars, expensive watches and high-end escorts.
Esformes bought a home in Miami Beach that he converted into a training camp of sorts, known within the family as the basketball house, according to papers filed in his divorce case.
Some of the kickbacks Esformes demanded from suppliers were disguised as payments to a basketball coach for Esformes's son, according to a motion filed by prosecutors in the fraud case. (That coach isn't identified in court papers.)
One of Morris Esformes's trainers was Demetris McDaniel, step-brother of Miami Heat All-Star Dwyane Wade. And Wade, for his part, was also a friend of the family.
In an interview with College Hoops Daily after he committed to Penn, Morris Esformes said he also drew interest from Columbia and Cornell but chose Philadelphia school because of its academics and his relationship with Allen.
By the time Morris Esformes arrived at Penn in 2015, Allen had left. The school's athletics website doesn't list Esformes as ever having played for the varsity team under Allen's successor, Steve Donahue. He's also not listed in the Quakers database of letter-winners.
A 2013 recruiting video posted on YouTube highlights Morris Esformes working out, mixed with interviews with him and McDaniel, his trainer. At one point Morris is asked to list his basketball mentors. He mentions McDaniel and another name before a long pause. Looking away from the camera, Esformes smiles sheepishly and adds one more: "My dad."