Factions in Ivory Coast Ruling Coalition Split on Unity Calls
(Bloomberg) -- Rival factions within Ivory Coast President Alassane Ouattara's ruling alliance are at odds over a meeting planned for Monday to discuss unifying the coalition.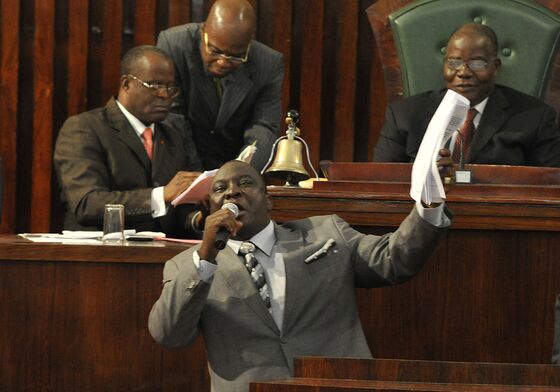 Government minister Adjoumani Kouassi, speaking at a ceremony in Brobo, about 20 kilometers (13 miles) east of the central regional capital Bouaké, urged his group's members to attend a meeting of the coalition in "large numbers," the Africa Press Agency reported. A day earlier, party leader Henri Konan Bedie called on his Democracy Party of Ivory Coast to boycott the meeting where discussions on transforming the six-party coalition into a unified party are set to begin.
Kouassi and other PDCI ministers, who back transforming the ruling alliance into a unified party, have been increasingly vocal since their party said it won't go ahead with unification until after presidential elections in two years. On Tuesday, Kouassi was reappointed as minister of Animal and Fishery Resources following a cabinet reshuffle some analysts believe was an attempt by Ouattara to divide the PDCI.
While unification would force the six parties in the Rally of Houphouetists for Democracy and Peace coalition to agree on a single candidate, they've been divided over who should succeed Ouattara in 2020, when he's due to step down after two terms in office.