How the Democrats Lost the Supreme Court: Weekend Edition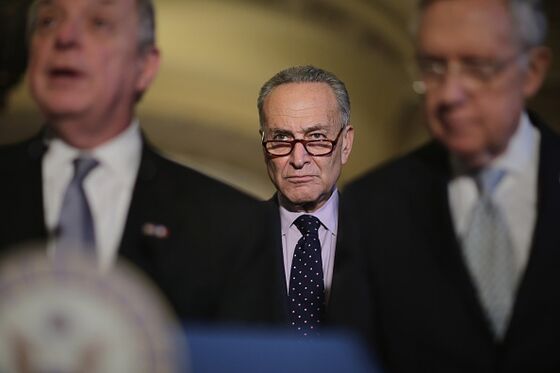 (Bloomberg Opinion) -- "[D]isgruntled Democrats are carping at Senate Republican leader Mitch McConnell for his cheap politics in denying even a vote on their highly qualified pick in 2016.
"They also need to look in the mirror. Democrats set the stage for their powerlessness to affect the court choice, and their reaction just deepens their political anguish.
"A year ago, Senate Democratic leader Chuck Schumer spearheaded a filibuster against Neil Gorsuch, nominated by Trump to succeed the late Justice Antonin Scalia. Predictably, McConnell changed the rules on a party line vote, so that Gorsuch could be confirmed by a majority vote instead of needing 60 supporters as the Senate had previously required.
"If Democrats had bowed to the inevitable Gorsuch confirmation, allowing a doctrinaire conservative to replace another doctrinaire conservative, they would now be in a stronger position to block a replacement for the retiring Justice Anthony Kennedy, the court's swing vote. Had the old rules been left in place, one Republican defector would have the power to stop the change needed to confirm a justice by simple majority.
"Democrats also paved the way for McConnell's gambit in 2013, when they held a Senate majority."
This is the Weekend Edition of Bloomberg Opinion Today, a roundup of the ten most popular stories Bloomberg Opinion published this week, based on web readership, with some other stuff thrown in. New subscribers to the newsletter can sign up here.