U.S. Inflation Is a Larger Burden for Seniors
(Bloomberg) -- Add another ache and pain to aging: inflation. Experimental government data dubbed the CPI-E -- the consumer price index for Americans 62 years and older -- is accelerating at a faster clip than the inflation index covering the general public.
The CPI-E assigns weights to items based on relative importance to seniors. Medical care services, for example, are given a weight of about 9.2 percent of all items versus 6.7 percent in the general CPI. Seniors are also assigned a greater weight for shelter costs.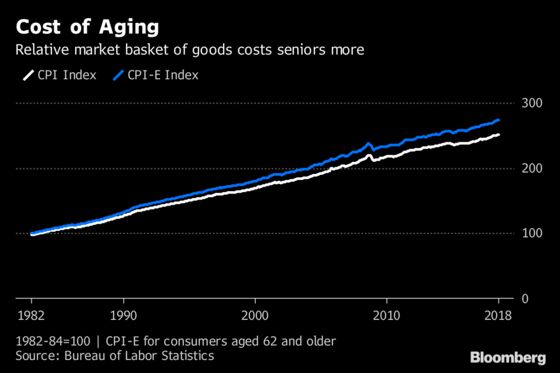 While the CPI-E has increased at a faster pace than the general CPI over the past 35 years, in June it rose 2.8 percent on a year-over-year basis versus a 2.9 percent increase for last month's primary index.
Further reading: CPI-E background paper