Section of New High-End Fashion Mall Collapses in Mexico City
(Bloomberg) -- A section of a high-end fashion mall inaugurated a mere three months ago collapsed Thursday afternoon in Mexico City.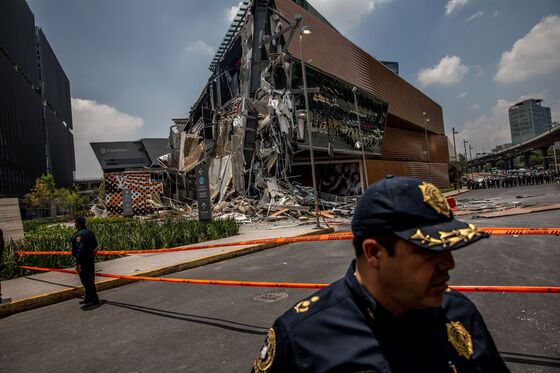 In a video posted by local newspaper El Financiero, a glass-paneled cantilever of Artz Pedregal can be seen collapsing to the ground.
The massive 1.5 million-feet complex houses brands like Gucci, Montblanc, Peyrelongue and the first Starbucks Reserve Bar locale in Mexico. It was designed and built by the firm Grupo Sordo Madaleno and opened in March in southern Mexico City.
"We're working with local protection and safety authorities to determine the causes," Oscar Kaufmann, spokesman for Sordo Madaleno said in a statement. "Fortunately, it was detected on time and we were able to immediately implement safety protocols." Kaufmann says no one was hurt.
It's not the first problem for the project. Back in 2016 in its early building stages, an underground leak caused a landslide, which delayed the construction for some time.