Pakistan Politician Opposing Taliban Dead in Suicide Bomb Attack
(Bloomberg) -- A suicide bomb attack at a pre-election rally in the northwest Khyber Pakhtunkhwa province killed Haroon Bilour, a key leader of the secular Awami National Party, late Tuesday night, two weeks before the nationwide poll.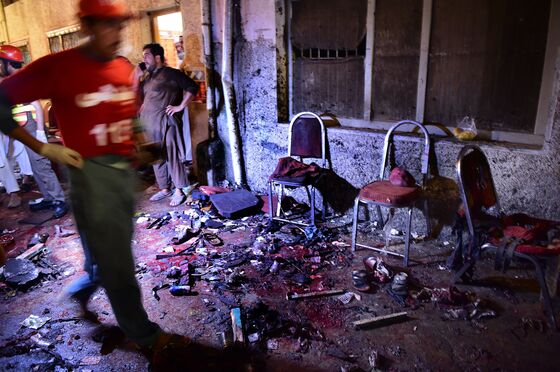 Bilour, whose father Bashir Bilour was also killed in a similar terrorist attack in 2013, was due to speak at the rally in Peshawar before July 25 national elections, Iftikhar Hussain, a party leader, told reporters. The blast happened as he arrived at the event, said Shahzad Kukab, superintendent of police.
Awami National Party was at the forefront of security operations against the Taliban since it ruled the province from 2008 to 2013 and is now vying for another term in the province.