England's World Cup Ratings Compete With Television's Golden Age
(Bloomberg) -- England's remarkable run at the soccer World Cup has rekindled faith in an oft-maligned institution that was written off long ago by its detractors.
And we're not just talking about the national squad.
As Captain Harry Kane's young team edged towards its best World Cup performance since 1990, Britons turned back to the same TV channels people watched five decades ago -- state-owned BBC1 and commercial rival ITV1 -- in defiance of predictions that Netflix Inc., Amazon.com Inc.'s video service and other on-demand offerings would kill "linear" TV.
England's loss to Croatia on Wednesday night drew an average of 24.3 million viewers, said ITV Plc. It was the highest ever football audience on a single British channel, as younger viewers who usually spend more time on YouTube and Instagram joined their elders to watch the game.
"The World Cup continues to be the only event that makes customers switch off from the Internet," tweeted Marc Allera, Chief Executive Officer at BT Group Plc's consumer division, last week. Allera said fiber data traffic had almost halved on July 3, the day of England's clash with Colombia.
It's great news for ITV, whose heyday dates back to when England last won the World Cup in 1966. Then, it was the only big commercial TV broadcaster in the country. Now, rival channels, pay-TV and the internet have swallowed chunks of its audience.
The bumper ratings are likely to boost ITV's results, Liberum analyst Ian Whittaker wrote in a note to clients this week, as companies will have spent more on advertising to capture the interest in England's progress.
France's top free-to-air broadcaster Television Francaise 1 SA is also getting a lift. It said a peak of 22.3 million viewers tuned in for Les Bleus' semi-final victory over Belgium on Tuesday.
The mass World Cup audiences have revived a perennial problem for Britain's electricity network as the nation turned on its kettles for tea during ad breaks, obliging power companies to pump extra megawatts into the grid to avoid blackouts.
Here are some other top TV events that drew major ratings in the U.K., according to viewing data from the British Film Institute:
England's 1966 World Cup Victory
No TV event has drawn more British viewers than Bobby Moore and co.'s victory at home over West Germany on July 30 that year. England won 4-2 and 32.3 million people watched them lift the trophy.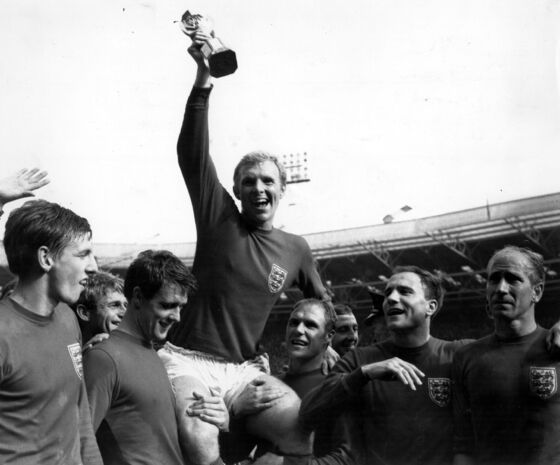 Princess Diana's Funeral, Sept. 6, 1997
After the sudden and unexpected death of Prince Charles's wife in a car accident in Paris, some 32.1 million watched the cortege carry her body from Kensington Palace to Westminster Abbey and then Althorp, her family's estate.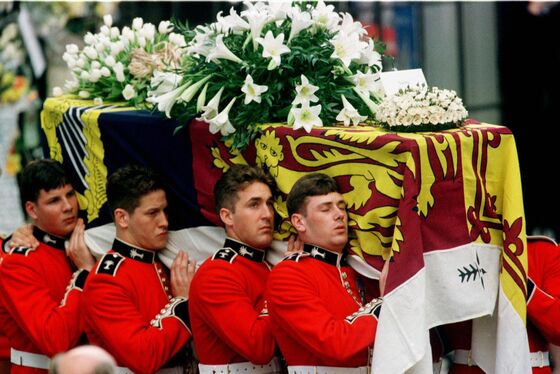 Muhammad Ali fights Joe Frazier
The "Fight of the Century" at Madison Square Garden in March 1971 drew a U.K. audience of 27.5 million.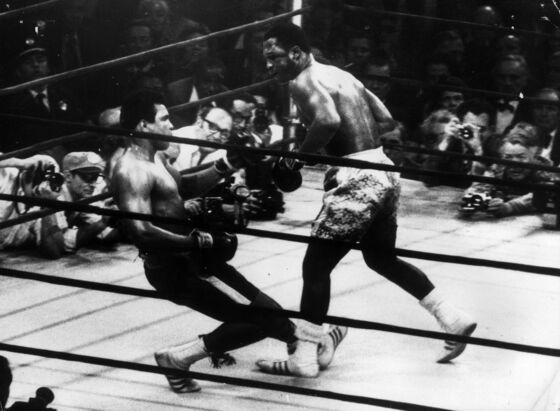 Coronation Street: Hilda Ogden leaves the Rover's Return
The gossipy cleaner at the Manchester pub that was the focal point for the world's longest running soap opera left the show in an episode broadcast on Christmas Day, 1987. Her departure sparked a "Save Hilda" campaign by fans -- 26.6 million viewers.