Bordeaux '17 Pricing Causes Backlog of Wine Stocks, Liv-ex Says
(Bloomberg) -- High prices for Bordeaux 2017 compared with similar prior vintages, and restrained demand from buyers focusing on a few top labels, is leading to wine stocks backing up at merchants in the French port and a squeeze on margins through the supply chain, according to London-based online wine market Liv-ex.
Average 2017 prices for wines in the Liv-ex Bordeaux 500 Fine Wine Index, comprising the last 10 physically-available vintages from 50 top wine estates, were down just 11.5 percent from the higher quality 2016 vintage. The average 2017 price in the index was 124 euros ($146) a bottle in bond, only 2 euros cheaper than the more critically-acclaimed 2015 vintage and almost 20 percent more than Liv-ex's suggested fair-value level. The 2017 season was marked in some regions by the worst spring frosts in a quarter century.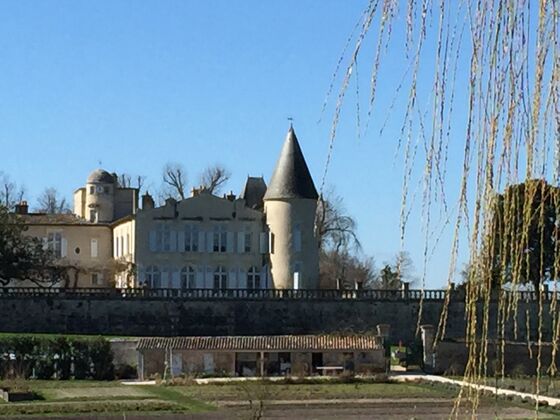 "Throughout the campaign Liv-ex stated that many wines looked unattractive because they were priced with a premium to fair value and above vintages of comparable quality,'' Liv-ex said in a review of the 2017 sales campaign.
Liv-ex said estates should benchmark wine futures against a broader basket of back vintages and price according to a fair-value analysis to encourage buyers and leave more scope for margins in the supply chain. Wine futures, or en primeur wines as they are known, are sold by producers in the spring following the harvest while they are still maturing in barrels, and are not physically delivered until more than a year later.
"Chateaux are protected from market forces by the negociants who market and distribute their wines for them,'' Liv-ex said. "In the short term the negociants are left in the precarious position of holding stock that the market currently believes to be overpriced.''
"In order to sell this they must either look to discount or rely on the market to pick up in the future,'' Liv-ex said. "Many will hope for the latter, but only those with the deepest pockets can play this game. In the long term chateaux withholding stock will need to acquaint themselves more thoroughly with the secondary market. Without robust and gradual price appreciation, the strategy they are gambling on will not succeed.''
Liv-ex member's U.K. sales of en primeur wine futures declined to 45 million pounds ($60 million) for the 2017 campaign, just over half of last year's total sales, Liv-ex said. Buyers have been partly deterred by volatility in top wine prices over the past decade, with the Liv-ex Fine Wine 50 Index of Bordeaux first growths having declined for five consecutive years from 2011 to 2015 before staging a rally since then.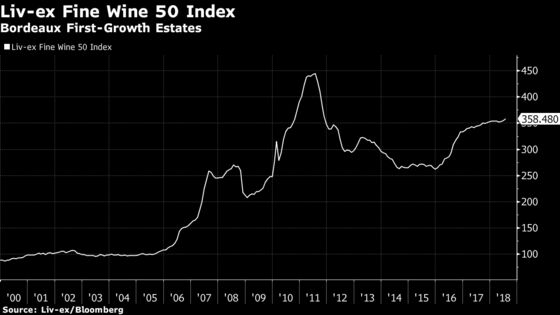 Liv-ex said that wines that were released below its estimated fair-value price and that sold well included Chateau Calon Segur, Les Carmes Haut-Brion, Chateau Lafleur, Chateau Lafite-Rothschild, Chateau Lynch-Bages and Chateau Rauzan-Segla. In addition, estates which priced above its estimate fair value but which sold well on the basis of accumulated goodwill over the previous two vintages included Chateau Figeac and Chateau Canon.
It also said that first-growth estates "can defy the logic of fair value by nature of the popularity and exclusivity afforded to the wines at the top of the 1855 classification.'' However it said Chateau Haut-Brion "struggled'' while some merchants reported other first growths were "stickier than usual due to the lack of value in their prices.''
Leading London wine merchant Justerini & Brooks emailed clients in late June offering six-bottle cases of Lafite, Chateau Mouton-Rothschild and Chateau Margaux, while bottles of Chateau Haut-Brion Blanc were also available, according to the broker.
"Greater friction is developing between the primary and secondary markets,'' Liv-ex said. "While some producers understand the importance of the secondary market, many chateaux owners seem determined to prevent any kind of investment by carefully controlling their supply chain and pricing their wines at a level that leaves little to no value for the trade.''
"This strategy is short-sighted,'' Liv-ex said. "Without a healthy secondary market for their wines to trade up in value, owners will struggle to raise en primeur prices in the future.''