Trump's Incompetence Is No Joke: Weekend Edition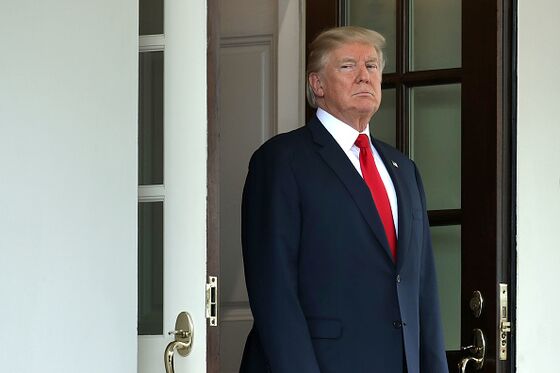 (Bloomberg Opinion) -- "It's hard to imagine a better quick story summing up the Donald Trump administration than the one that broke Sunday night about a bill the White House was preparing to, as Jonathan Swan at Axios put it, 'declare America's abandonment of fundamental World Trade Organization rules' by giving the president authority to unilaterally break those rules.
The policy is nuts; virtually all experts, both in trade and in foreign policy, believe global trade is very good for the U.S.
In fact, according to Swan's reporting, almost everyone in the White House thinks the bill "is unrealistic or unworkable."
Why does it exist, then? Because Trump ordered it, and sometimes the best way to mollify a president is to give him what he wants — very slowly, and without anything actually happening. Apparently this thing has been kicking around for months.
The bill has virtually no chance whatsoever of being enacted into law.
The draft bill has a title, the United States Fair and Reciprocal Tariff Act, which yields an acronym that had every Twitter wag making fart jokes Sunday night."
This is the Weekend Edition of Bloomberg Opinion Today, a roundup of the ten most popular stories Bloomberg Opinion published this week, based on web readership, with some other stuff thrown in. New subscribers to the newsletter can sign up here.