Brexit Bulletin: Bring It On
(Bloomberg) -- Today in Brexit: May has seven Brexiters, 46 pro-EU Tories, British industry, and the German government lined up against her. 
Theresa May is facing a revolt in her Cabinet as she goes into a crunch meeting on Friday. But the prime minister is also prepared to come out fighting, a senior ally says. The scene is set for a showdown.
Tensions rose late Thursday as Foreign Secretary Boris Johnson and six other Brexiters gathered at his offices to plot their opposition to May's Brexit plan, which she will present to her team today. Her approach would keep the U.K. tied to some European Union rules after Brexit, and would probably reduce the chances of striking a future trade deal with the U.S.
Trade Secretary Liam Fox – a veteran Brexit backer – then went for a drink with May in Downing Street, Tim Ross and Rob Hutton report. The prime minister offered him reassurances that her proposals won't stop Britain signing the global trade deals that euroskeptics have long seen as the main prize of Brexit. They await "clarifications" on Friday when the Cabinet meets at Chequers, May's country house, for an all-day lock-in.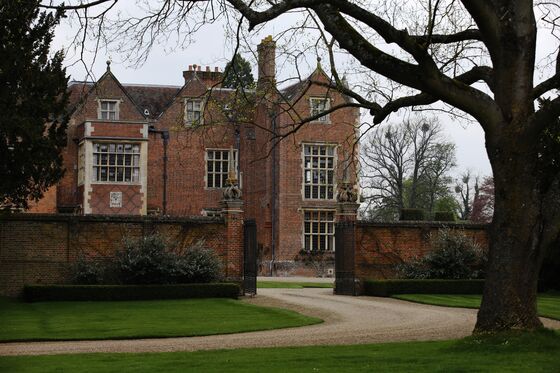 May is used to fighting on several fronts. But the eve of the Chequers meeting saw her come under pressure from even more sides than usual:
Going into the showdown meeting on Friday, it's worth remembering how May has tended to make decisions: crisis, followed by compromise, which is soon revealed to be a fudge. (In Brussels, many already see the plan she's trying to push through as pretty fudgey.)
But May made clear late on Thursday who she is trying to please: "We have a great opportunity – and a duty," she said, calling for an approach that "commands the support of the public and Parliament." A deal that pleases the seven Brexiters gathered in the Foreign Office last night probably wouldn't get through Parliament later this year, when May's lack of majority means that every vote will count.
EU Hints No | Stefaan de Rynck, an adviser to chief EU negotiator Michel Barnier, gave a strong hint on Thursday that May's plan to keep EU rules for goods but not for services won't fly. The single market is a "unique ecosystem" and EU leaders are united in protecting it from any attempts to undermine its integrity, he said. A fan of the stealth retweet, he bumped a BBC post that set out just how tricky it is to divide services from goods.
Extend and Pretend? | An EU leader for the first time raised the prospect of an extension to the March 2019 Brexit deadline. Chancellor Sebastian Kurz of Austria, which currently holds the rotating EU presidency, on Thursday said he wanted to avoid a no-deal Brexit at all costs. Would that mean an extension? "We will see," he told reporters.
Modest Move | JPMorgan Chase, which employs about 10,000 people in London, has asked "several dozen" employees to relocate before Brexit day. That's not very many, and the fact they are going to several European cities rather than to one rival hub is good(ish) news for the City of London. CEO Jamie Dimon said as recently as January that the total number of of jobs moved could be 4,000.
Phantom Brexit | Brexit campaigner Gisela Stuart writes in the Telegraph that what May is offering is a "phantom Brexit" with one type of EU membership replaced by another.
Politics and the Pound | Sterling investors say the resurgent threat of Conservative party turmoil is one more reason to avoid the U.K. currency, Charlotte Ryan reports. Strategists warn the pound could fall as low as $1.25 if May is ousted in a leadership challenge.