Brexit Banker Kids Leave Top U.K. Schools With Rare Empty Seats
(Bloomberg) -- In Brexit Britain, the breadwinners are packing up to move—and naturally their families are going with them.
Enrollment at international schools in the U.K. has slumped since the 2016 referendum, while across the channel schools catering to expats are seeing a surge in applications.
"Social infrastructure has been treated as a secondary consideration in Brexit, and for most people it's actually the first," said Nicholas Tonkes, a consultant at Oliver Wyman who's studied the topic. "That shoe is beginning to drop."
Shifting class sizes hint at larger changes set to ripple across Britain as the deadline for leaving the European Union approaches. With the U.K. threatening to quit the single market and the customs union, businesses are starting to move people and resources to mainland Europe. Bigger steps could be in store: Airbus SE said last month it would reconsider investments in the U.K., where it has 14,000 employees, unless Britain and the EU strike a deal.
The finance industry alone may shift as many as 35,000 jobs outside Britain in a hard Brexit, Oliver Wyman estimates. That number could increase over time if the continent's role as a financial center grows, the consultant said in a February report.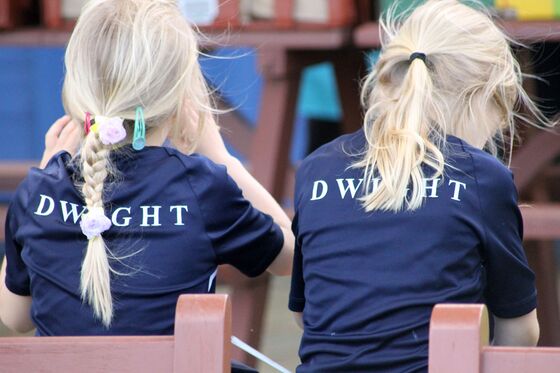 "Brexit has definitely affected enrollment," said Mary Langford, director of admissions at London's Dwight School, which has seen a decline since 2015. "There is a lot of uncertainty for many industries, and I don't think families are coming to London in the same waves."
Schools are taking steps to adapt. The Collège Français Bilingue de Londres and Deutsche Schule London, for example, each surveyed parents in recent months to gauge their Brexit-related plans. A spokeswoman for CFBL said that while many parents weren't sure if they'd stay or leave at the time of the survey, the school is nearly at capacity for next year. DSL didn't have an immediate response to requests for comment.
The exodus from Britain's schools is leading to a corresponding increase in demand in Frankfurt, Paris and Amsterdam.
Goldman Sachs Group Inc. and Morgan Stanley have already lined up school places in Frankfurt before moving employees to the German financial capital, according to two people with knowledge of the situation who asked not to be identified because the plans are private. Other banks, including JPMorgan Chase & Co., are looking at doing likewise, a person said. Spokesmen for the New York-based lenders declined to comment.
Marymount, an international school just outside Paris, has seen a 10 percent to 15 percent increase in applicants for the coming year from two years ago, according to Kate des Places, the external relations director. The International School of Paris had registered a 50 percent jump in new students from the same period last year, according to school head Simon Murray.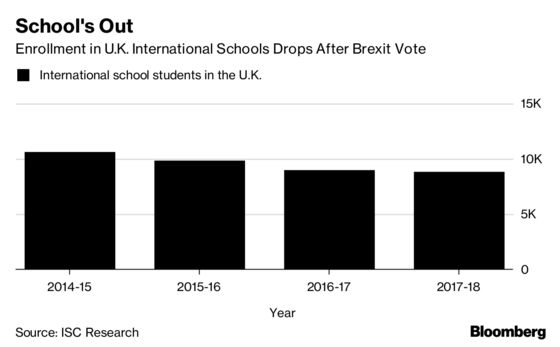 "We've seen a big spike in individual applications and have had a lot of contact from institutions in London in particular," said Murray. "One thing that's very clear: they will not be able to bring their key people with them unless they can guarantee a high quality of education."
Both ISP and Marymount held information sessions for parents at banks and other companies in London in recent months. In February, ISP officials met with the European Banking Authority, which has committed to moving to Paris following Brexit, Murray said. The European Medicines Agency, which employs about 900 people, is also uprooting, from London to Amsterdam.
Schools on the continent are starting up or expanding to absorb the demand. ISP is opening a third campus in Paris this September, creating at least 300 additional places on top of the 700 it already has. In Dublin, the first school offering the International Baccalaureate for kids of all ages is opening in September, with 800 places.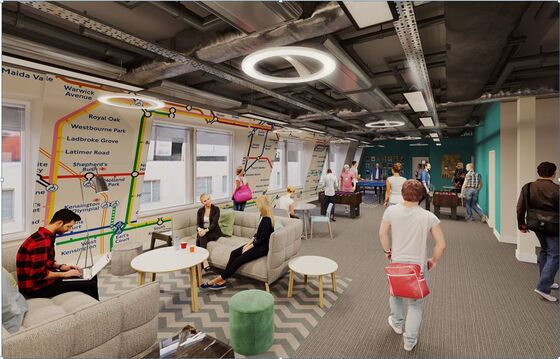 There may still be a shortage of suitable schools in some cities, said Harriet Plyler, the editor of The Good Schools Guide International. "No one wants their kids to be part of an experiment, which is in effect what all new schools are," she said.
Whether the dip in U.K. enrollments lasts or worsens may depend on the outcome of the Brexit negotiations. Even now some schools in London are expanding. Southbank International School, which has campuses in Hampstead, Kensington and Westminster, purchased the BBC's old headquarters in March. A new campus will open this fall and boost capacity to about 1,000 students from 800 currently.
For some parents, the thinning ranks at London's international schools has been a blessing. Gabrielle, a mother of three girls, moved to London from Hong Kong in January and got all of them into Ecole Marie D'Orliac, part of the French Lycee.
"I applied to several schools and was surprised to get so many positive answers," she said, asking that her last name not be used to maintain her privacy. "I think this is due to Brexit, and I was told this wouldn't have been possible a few years ago as many schools were full."