The Case of America's Missing Truck Drivers: Weekend Edition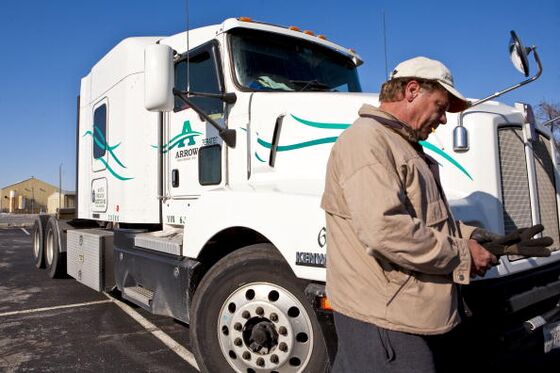 (Bloomberg Opinion) -- "The internet doesn't carry goods, only more and more orders for them. Self-driving trucks are a long way off. In the meantime, somebody has to haul freight and make deliveries.
"So the U.S. economy needs more people like Branden Miller. But they're getting hard to come by.
"Miller, 30, is a long-haul trucker, the co-owner of an Arizona-based business that runs three trucks through Werner Enterprises Inc. He says he hauls "anything that will fit in the back of a dry van." His cargoes range from motors to toiletries to, in one case, a single envelope. He got into trucking five years ago for the classic reasons: "It's a decent-paying job that allows you a lot of freedom to see the country."
"But the work definitely has its downsides. Miller sees his wife and two young children only three or four days a month – something he hopes will change as the business grows so he can hire other people to do the driving. If, that is, he can find and keep them.
"Recently a driver Miller had trained as a student and then hired full time quit after working just a couple of months. The guy took a local pickup-and-delivery job with a company that used to require three to five years of experience before even considering a new driver. Nowadays they can't be so picky.
"The U.S. trucking industry is short about 50,000 drivers, estimates Bob Costello, chief economist for the American Trucking Associations. The driver shortage ranked first among industry concerns in the American Transportation Research Institute's annual survey, released last October."
This is the Weekend Edition of Bloomberg Opinion Today, a roundup of the ten most popular stories Bloomberg Opinion published this week, based on web readership, with some other stuff thrown in. New subscribers to the newsletter can sign up here.