Abbas Rejected U.S. Offer for Kushner Meeting, Al Hayat Says
(Bloomberg) -- Palestinian President Mahmoud Abbas rejected an offer to hold a joint meeting with U.S. presidential adviser Jared Kushner and other Arab leaders, Al Hayat reported, citing diplomatic sources.
The president saw the offer as an American maneuver to pressure the Palestinians into accepting a peace plan on Israel's terms and achieving the "real objective" of pushing for stronger ties between Israel and Arab states, the London-based newspaper reported, quoting an unidentified diplomatic source.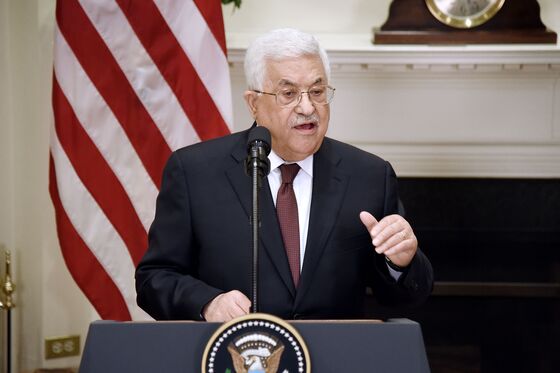 U.S. officials have stressed that they will not seek to meet with Abbas after he broke ties following President Donald Trump's recognition of Jerusalem as Israel's capital. Kushner, Trump's son-in-law, told a Palestinian newspaper during his latest Middle East trip that the U.S. won't "chase" Abbas.
The U.S. team proposed the meeting during its latest visit to the region, the paper said. The message was conveyed to the Palestinians via Egypt.