U.S. Banks Suffer Worst Reversal of 2018 to End the First Half
(Bloomberg) -- Most banks passed their stress tests, but they failed the market's exam on Friday.
The KBW Bank Index ended the session down 0.2 percent after having been up as much as 2.1 percent during the morning. That's the biggest intraday reversal for the lenders this year -- at no point in 2018 had the group been up this much only to finish in the red.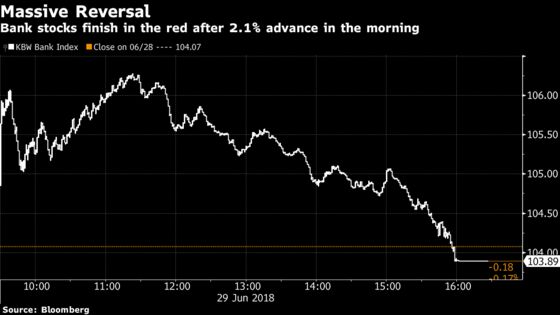 The retreat came despite a marginal steepening in the yield curve, a rise in 10-year Treasury yields, and the return a record amount of cash to shareholders -- though not as much as banks had hoped.