Jordan Gets $500 Million World Bank Financing to Support Reforms
(Bloomberg) -- The World Bank extended $500 million in concessional financing to Jordan to support economic reforms, a month after protests against tax hikes brought the government down.
The funds consist of a $111 million grant from the Global Concessional Financing Facility and a $389 million non-concessional portion with a final maturity of 35 years. The financing is designed to promote inclusive economic growth, create more jobs and afford more efficient social assistance, the World Bank said in statement.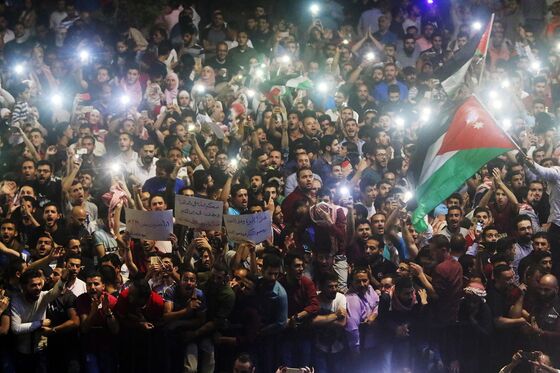 For decades, Jordan has relied on the U.S. and Gulf allies to prop up its economy, and the inflow of some 1.5 million refugees from Iraq and Syria strained its finances further. In 2016, it secured a $723 million loan from the International Monetary Fund to support a three-year program of reforms including tax hikes.
A proposal to raise the income tax touched off mass protests that forced the cabinet to resign last month. After a new government was installed, Saudi Arabia and two Persian Gulf nations pledged $2.5 billion to help support Jordan's economy, including guarantees to the World Bank.