The Elderly Are Being Left Behind in Connecticut
(Bloomberg) -- Connecticut's economy is suffering while much of the rest of the nation prospers and people are heading for the exits, leaving the state with an elevated old-age dependency rate. Over the last seven years, the number of people over the age of 65 has increased by almost 100,000 while the number in their prime working years between 18 and 65 has fallen by 15,000, according to Census Bureau data.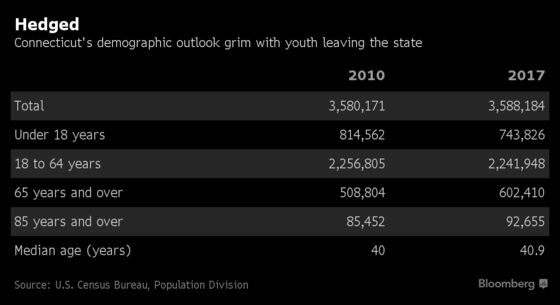 Job growth has faltered in Connecticut's metropolitan areas, too. The labor market in the Bridgeport-Stamford-Norwalk area is the worst off in the U.S. since January 2017 -- and the start of the Trump administration -- followed by New Haven, based on an analysis of data from the Bureau of Labor Statistics. Hartford, the largest metro area in the state, was sixth from the bottom. Waterbury and Danbury also had less people working last month than January 2017.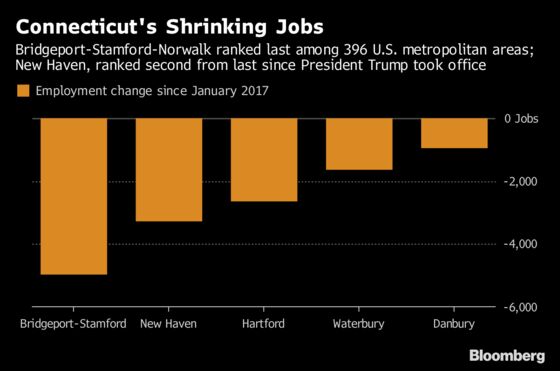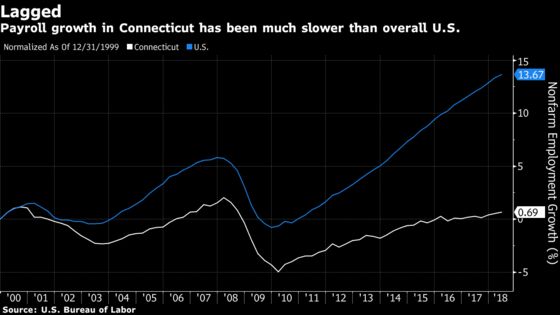 (Demographic Trends is a series of occasional articles examining population shifts ahead of the 2020 Census.)