Trump Gets a Mueller Report Preview: Weekend Edition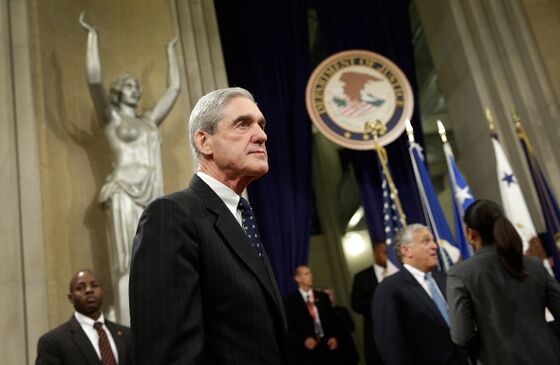 (Bloomberg Opinion) -- "For a more prophetic vision of the future, you should read the complaint against Trump, his children and his foundation by New York State Attorney General Barbara Underwood.
"Why prophetic? Because it's likely a preface to the report or complaint that special counsel Robert Mueller will bring. The alleged crimes described by Underwood are not similar to those being investigated by Mueller. But the behavior is.
"One stumbling block to public understanding of the Mueller probe, in addition to a steady stream of propaganda and lies designed to undermine it, is that it's hard for even a cynic to accept the premises of what is being investigated.
"U.S. history simply doesn't offer a lot of reference points for a major-party political candidate who so casually subverts the law and sells out the nation's highest values. How many Richard Nixons are there?
"To believe the accusations that Trump colluded with Russia, laundered vast amounts of money and/or put American foreign policy on the auction block in return for the enrichment of his family requires an awkward leap of faith. You have to believe this leader is both profoundly corrupt – far more so than Nixon – and staggeringly sloppy – again more so than Nixon.
"This is essentially the portrait that Underwood paints in the detailed accusations against the head of the Trump Foundation: that of a shady huckster who engages in 'persistently illegal conduct' and is buffoonishly sloppy along the way." 
This is the Weekend Edition of Bloomberg Opinion Today, a roundup of the five most popular stories Bloomberg Opinion published this week, based on web readership, with some other stuff thrown in. New subscribers to the newsletter can sign up here.