Instagram Forgot the Lessons of Internet Abuses
Bloomberg
Opinion
(Bloomberg Opinion) -- Facebook Inc. didn't learn from the last two years of internet scandals.
The company's Instagram app announced on Wednesday a YouTube-like video hangout called IGTV, which I suspect is going to be a hit. Instagram has quickly become a go-to digital home base for younger people and is on its way to becoming Facebook's next huge advertising money-minting machine. Analysts at KeyBanc Capital Markets recently estimated that Instagram's revenue will top $22 billion in 2020, or about one-quarter of Facebook's total forecasted advertising sales for that year.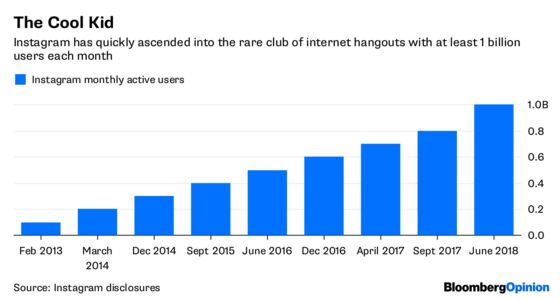 IGTV is aiming to be a home for the self-made video stars who have been a big draw for Alphabet Inc.'s YouTube. Facebook, Snapchat, Instagram and Amazon.com Inc.'s Twitch have also attracted digital entertainers such as Lele Pons and Ninja, but YouTube has been the primary place for this new generation of internet video creators, who are reshaping entertainment, particularly for younger people. 
Facebook for a long time has tried to persuade these digital celebrities to devote more of their attention to its social network, with mixed results. Facebook may have finally found the formula for success with Instagram, which seems better suited to become a new kind of TV than Facebook's Watch, which was also billed as a new kind of TV. It's awkward to have both under one corporate roof now. 
But something was missing in Instagram's rollout. It was surprising that a company in 2018 would announce a tech product that lets anyone in the world shoot a video and reach a potential audience of 1 billion people without tackling head-on how it plans to weed out the potential for hate speech, conspiracy theories, violence, child abuse and other horrific videos that have forced YouTube to upend how it does business. 
Instagram didn't completely ignore the possibility of inappropriate videos finding their way into the new IGTV. In response to questions from journalists on Wednesday, Instagram CEO Kevin Systrom pointed out that Instagram has experience moderating photos and videos from its huge audience. That's true. Instagram responds to its users who flag posts that violate the company's rules, and it sifts through them proactively looking for material that doesn't belong. The nature of Instagram also has made it less susceptible to the viral spread of misinformation, propaganda and other inappropriate videos or photos that have plagued YouTube and Facebook.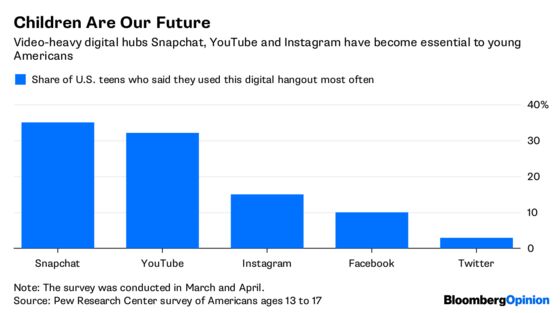 But Instagram hasn't been completely immune to improper content, and the task of moderation becomes even harder with IGTV. It permits videos of up to one hour compared with the one-minute current video limits on Instagram. That's a lot more footage to sift through. Google has the best technology in the world, and it has operated a massive web video service for more than a decade, and even it wasn't prepared for the creative ways that people — even its most trusted partners — abused YouTube. 
Instagram also gave IGTV some features that are useful but potentially troublesome. IGTV will start playing videos automatically when people open the app, without the need to hunt down a specific video. And then it will create personalized playlists to serve up more videos that Instagram's computer systems predict the viewer will want to see. Again, this automated video selection is handy, but it opens the door to a problem that YouTube has faced: One inappropriate video can send people down a rabbit hole of even more. 
Instagram might be well prepared to protect IGTV from the worst abuses. If so, the company chose not to prominently detail its defense plans and not address the issue at all until journalists started asking questions. That is a mistake for a technology company in this period of justifiable tech skepticism. Any technology product event that doesn't directly address the potential for misuse, hacking, propaganda or social harm is a big miss. 
IGTV has all the hallmarks of success, and YouTube, Snapchat and conventional television companies should see Instagram as serious competition for people's leisure hours and for advertisers' dollars. But technology companies aren't judged now solely on dollars and monthly users, nor should they be.
"We have a responsibility to not just build tools, but to make sure that they're used for good," Facebook CEO Mark Zuckerberg told the U.S. Senate in April. Making sure that technology is used for good also means that companies need to prepare and communicate to the public in advance how they're preventing their tools from being misused and how they will balance freedom of expression with protecting society. Instagram failed in that mission.