Goldman Sachs Mulling Crypto Trades Beyond Futures, Solomon Says
(Bloomberg) -- Goldman Sachs Group Inc., one of the biggest U.S. investment banks, is exploring cryptocurrency trades beyond the publicly-traded derivatives that it already handles, according to Chief Operating Officer David Solomon.
"We are clearing some futures around Bitcoin, talking about doing some other activities there, but it's going very cautiously," said Solomon in an interview with Bloomberg TV in China. "We're listening to our clients and trying to help our clients as they're exploring those things too."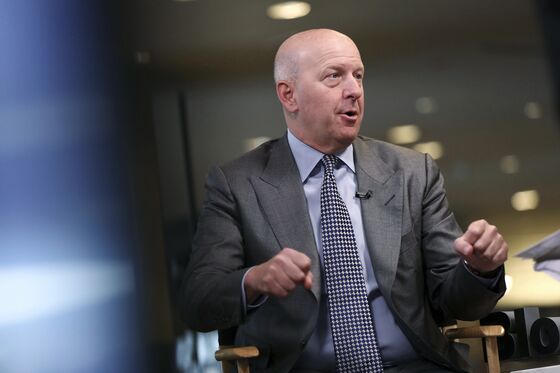 Goldman Sachs must "evolve its business and adapt to the environment," he said in response to a question about digital currencies. The COO, who is also president of the New York-based firm, is a clear frontrunner to succeed Lloyd Blankfein as chief executive officer.
Leaders of the world's biggest finance firms have struggled to decide whether the $284 billion market for unregulated virtual currencies such as Bitcoin is a profitable opportunity or a threat to the global financial system. Goldman Sachs is setting up a trading desk to make markets in the products and aims to have the business running by the end of this month, people with knowledge of the strategy said in December.
The firm already helps its clients deal in publicly-traded derivatives tied to bitcoin known as futures, Solomon said.