Ford Bets Detroit Eyesore Can Transform Into Tech Talent Magnet
(Bloomberg) -- Ford Motor Co. has made a big bet that restoring a 104-year-old Detroit train station will turn the tide in the war for tech talent that's hamstrung the automaker's efforts to outmaneuver Silicon Valley in the race toward an autonomous age.
The second-largest U.S. automaker is sinking untold millions into reviving Michigan Central Station, a former train depot designed by the same architects behind New York's Grand Central Station. As Ford looks to transform itself -- from a manufacturer into a provider of transportation services -- it plans to house thousands of employees in the crumbling relic used as an apocalyptic backdrop for "Transformers" and "Batman v. Superman" movie scenes.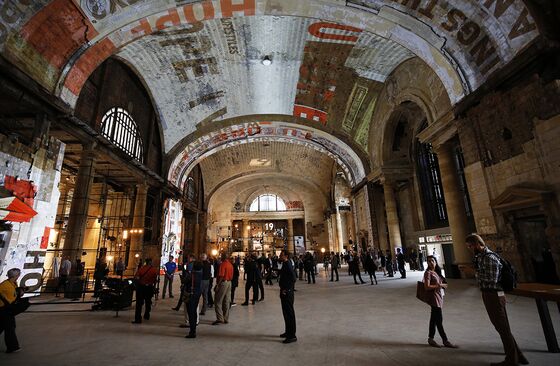 "To be in a community like this and a building like this will be a great magnet for talent," Chairman Bill Ford told reporters Tuesday at the station, after a performance by rapper and Detroit native Big Sean. "A lot of the tech companies have really wonderful campuses, but none of them have anything like this."
The station, which teemed with travelers when Detroit called itself the "Paris of the Midwest" in the early 20th century, closed three decades ago and stood as a symbolic tombstone over a destitute city.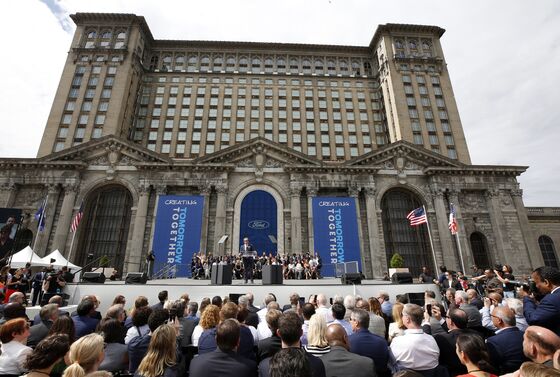 Now Ford, which has struggled to convince investors it has a winning plan for the driverless future, sees promise in leading an urban renewal of Detroit's Corktown district, which has sprouted hip restaurants and watering holes.
Besides the train station, Ford has snapped up a former Detroit Public Schools book depository, two acres of vacant land that once housed a brass factory, and a former hosiery plant that it's already refurbished.
The new urban campus will span 1.2 million square feet and house office, retail and residential occupants. About 2,500 of Ford's own employees are expected to work there by 2022. The company also is in the midst of a years-long refurbishing of its campus in Dearborn, Michigan, that's home to its headquarters building.
Ford Chief Executive Officer Jim Hackett called the train station a "knowledge cathedral" where new ideas will be "birthed."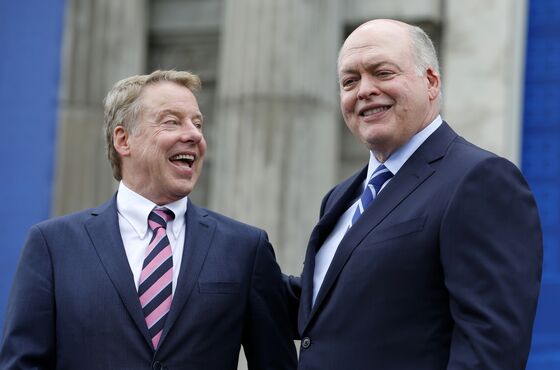 "What we know about the creative class and software engineers and the like is that business and the city have to become a quilt," Hackett said. "Knowledge workers can work anywhere, and so a sense of community can make the office space more attractive."
Bill Ford and Hackett fielded questions from reporters after the event on Donald Trump's trade and immigration policies -- a familiar position for a company that was a punching bag for since-canceled plans to build cars in Mexico when the president was on the campaign trail in 2016.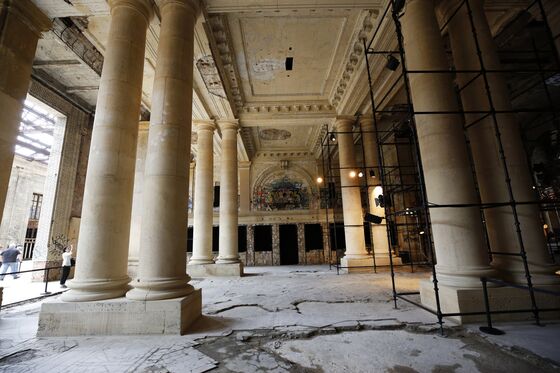 Ford is "not in favor" of U.S. and China tariffs, or of the Trump administration's investigation into whether vehicle imports pose a national security threat, Bill Ford said. Asked for comment on the Trump administration's policy to separate families at the border, Hackett said that he "feels very strongly" about the issue.
"Children and politics are separate and we need to solve for children first," he said.