VW Is Said to Pick Schot as Audi Interim Chief After CEO Arrest
(Bloomberg) -- Volkswagen AG is preparing to name Bram Schot as interim chief at its Audi unit, according to a person familiar with the matter, following the arrest of the luxury brand's longtime leader Rupert Stadler over his role in VW's diesel-emissions cheating.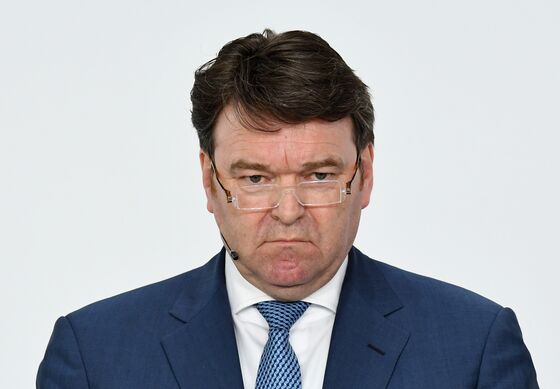 The decision may be announced as soon as Monday, said the person, who asked not to be named because the deliberations aren't public. Stadler, 55, has been placed on leave after Munich prosecutors took him into custody in the early hours at his home in Ingolstadt, Germany, they said.
The arrest took Volkswagen and its investors by surprise. The stock fell as much as 4.1 percent, its biggest intraday drop since February. Stadler, named a suspect in the long-running diesel probe days ago, is accused of fraud and falsifying public documents in relation to selling diesel cars in Europe. He has agreed to testify to prosecutors later this week.
Schot, Audi's head of sales and marketing, joined Volkswagen from Daimler AG in 2011 and has held roles in its commercial vehicles unit. The 56-year-old executive was named to Audi's management board last year, long after the scandal erupted.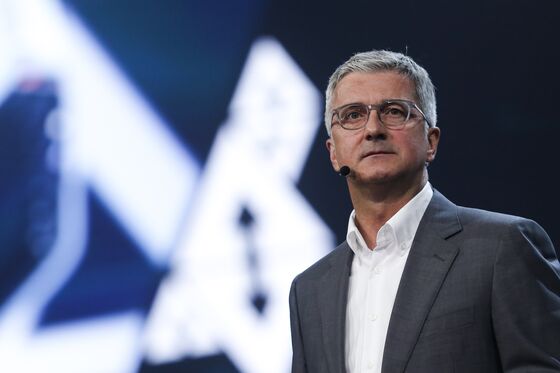 With Stadler's ensnarement, German prosecutors probing VW since September 2015 have finally broken through to the automaker's higher ranks. Stadler's arrest also raises new questions about a Volkswagen response that's alternated between stonewalling and cooperation, while protecting its most senior managers.