A California Breakup Would Throw the Muni Market Into Turmoil
(Bloomberg) -- If California voters decide to split the state in three -- as billionaire Tim Draper has proposed -- it would roil the $3.8 trillion municipal-bond market.
The venture capitalist's initiative to break California into three states qualified for the November ballot, election officials announced late Tuesday. Such a crack-up has long been a fantasy for some wealthy coastal Democrats politically out of sync with inland Republicans.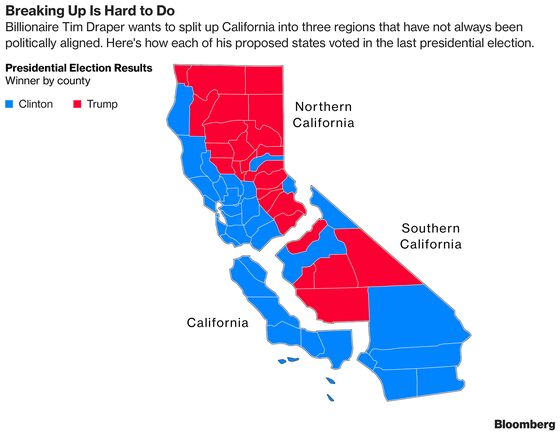 If approved by the voters and the U.S. Congress, the arrangement would hit the municipal market hard. That's because California, which has $74 billion of long-term debt outstanding, is the largest U.S. seller of bonds financing state and local government operations.
Under Draper's measure, California's debt would be distributed among the three states based on the population. But investors won't get a say in that.