German Bank Backed by BBVA, ABN Might Be Heading for an IPO
(Bloomberg) -- (Machine translation provided by Google and reviewed by Bloomberg editors)
Berlin-based Solarisbank AG wants to reach a break-even on a monthly basis by the end of next year, CEO Roland Folz said in an interview with Bloomberg News. "Until then, we do not plan any further rounds of financing to keep all options open for our shareholders, including a profitable 'keep it up', additional investments or also an IPO," he said.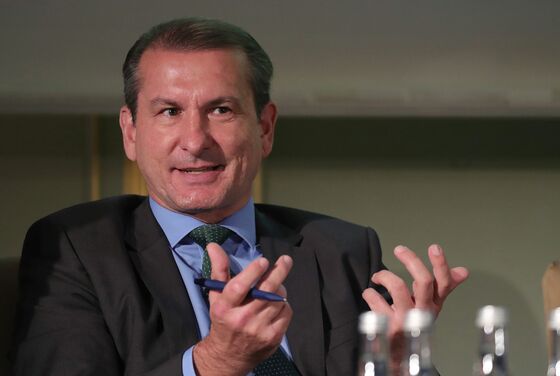 In March, the fintech with a full-bank license had collected around 56.6 million euros in a second round of financing two years after being founded. Spanish finance heavyweight Banco Bilbao Vizcaya Argentaria SA, Visa Inc., Lakestar and ABN Amro's Digital Impact Fund (DIF) came on board as additional owners. Existing investors Arvato Financial Solutions and SBI Group also participated in the financing.
"On the balance sheet side, we now have enough leeway to lend out a total of 400 million euros. On reaching this mark, which we expect by the end of 2019, a break-even should be accomplished," Folz explained. So far, loans have been awarded for a high double-digit million euro amount.
Bank works with 65 partners like Smava
Solarisbank does not operate under its own brand in the market. Instead, it allows other companies to offer legally compliant financial services such as credit cards or loans by providing its own infrastructure.
Partners include firms such as AutoScout24, Cringle and Smava. For example, if a retail customer takes out a loan at one of those companies, it actually comes from Solarisbank.
So far, 65 partner companies use the fintech's services. "I can imagine that we will break the threshold of 100 already this year, or in the first quarter of 2019 at the latest," Folz said, who had previously worked as CFO for Retail and Business Customers at Deutsche Bank AG.
Credit volume tripled in the quarter
Business at Solarisbank is gaining momentum, Folz said. While the volume of loans and the number of accounts had more than doubled between the third and fourth quarters of 2017, the figures already tripled between the fourth quarter of 2017 and the first quarter of 2018.
At present, around one third of revenues is made with interest rate business and two thirds with commission business, he said.
Regarding the business strategy, Folz announced a slight shift. "Last year was about investing in the platform and showing what we can do," he said. "This year, we want to grow volume categories above all."
Original Story:
Berliner Solarisbank sieht Break-Even 2019 - Börsengang möglich
Reporter on the original story: Stephan Kahl in New York at skahl@bloomberg.net
Editors responsible for the original story: Erhard Krasny at ekrasny@bloomberg.net, Ingo Kolf, Stephan Kahl