San Francisco Waits for Mayor With Two Candidates Deadlocked
(Bloomberg) -- San Franciscans have had more than their share of City Hall drama.
The city's mayor died suddenly of a heart attack in December. His temporary replacement was pushed out. Now, the vote for a permanent leader is so close that its results may not be known for days.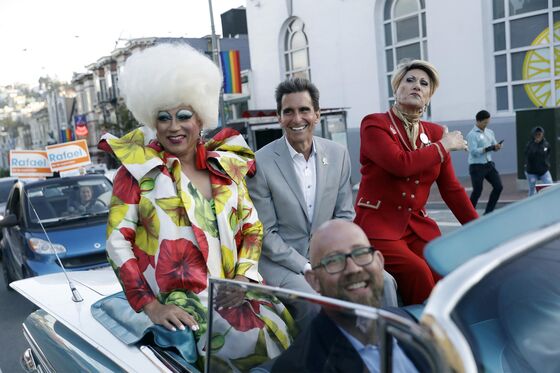 Part of the turmoil stems from San Francisco's ranked-choice election system, in which voters choose their top three picks. The candidate with the fewest first-choice votes is eliminated, and votes for that person are redistributed to the voter's second choice, followed by another round, and so on until a winner emerges with the majority.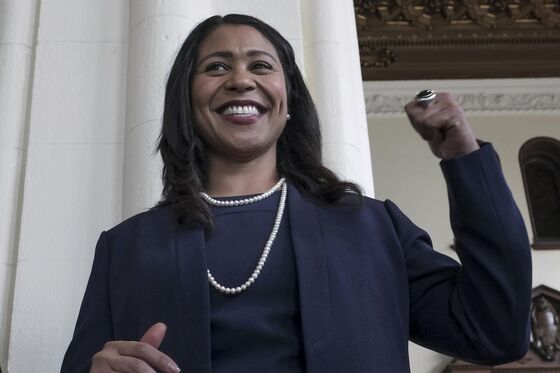 Eight candidates had vied for the job. Leno and Jane Kim, a member of the city's board of supervisors, had endorsed each other to block the front-runner Breed, and the alliance appears to have benefited Leno.
"We ran a citywide race to earn the vote of all San Franciscans. We were the first choice of the voters and appear to have won 9 of 11 supervisorial districts," Breed said in a Facebook post Wednesday. Yet "the race is still too close to call."
Breed was part of the earlier drama. As board president, she served as acting mayor following the sudden death of Ed Lee. In a break from tradition, board members including Kim voted in January to tap another supervisor, venture capitalist Mark Farrell, to serve until the special election.
As with many issues in San Francisco, the technology industry looms large in the background. Prominent tech names including investor Ron Conway, Twitter Inc. co-founder Ev Williams and former Yahoo! Chief Executive Officer Marissa Mayer had all backed Breed. Conway, for one, has cited her commitment to easing the real estate crisis in a city where the median house price hit $1.6 million in the first quarter.
The ballots that remain to be counted include 73,000 from vote-by-mail that may be reviewed through early next week, the Department of Elections said Wednesday. Another 14,000 provisional ballots cast on Election Day won't be processed until next week. Meanwhile, vote-by-mail ballots that are postmarked by Tuesday can still arrive by tomorrow and be counted.
The winner will serve the remainder of Lee's term to 2020, and can run in 2019 for a full four-year term.
No matter how the race turns out, the winner will break new ground: Leno would be San Francisco's first openly gay mayor, while Breed would be the first black woman.